November 10, 2008
POLITICS: Score Another One For The Palin Critics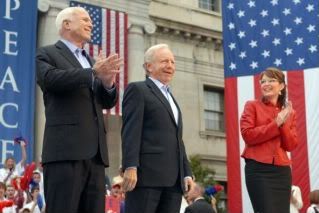 Apparently, according to Newsweek, Gov. Palin refused to appear onstage with a New Hampshire Senator and a New Hampshire Senate candidate because they are pro-choice.
Except that the Senator in question, John Sununu, is pro-life.
And except that the other candidate wasn't running for the Senate (Newsweek may have missed this, but Sununu was up for re-election, so there were not two Republicans running for the job this year).
And except that she did do public appearances with both men.
And except that she did make public appearances with other pro-choicers.
But you know, other than getting basically every possible fact wrong, Newsweek's doing OK there.
(H/T).