Law 2009-18 Archives
September 20, 2018
POLITICS/LAW: In Evaluating Credibility, the Signs Point in Brett Kavanaugh's Favor
NRO: In Evaluating Credibility, the Signs Point in Brett Kavanaugh's Favor
September 9, 2018
LAW/POLITICS/HISTORY: Constitutional Originalism Requires Birthright Citizenship
NRO: Constitutional Originalism Requires Birthright Citizenship
July 21, 2018
LAW/POLITICS: Democratic Desperation on Kavanaugh is Showing
NRO: Democratic Desperation on Kavanaugh is Showing
July 13, 2018
LAW/POLITICS: Judge Kavanaugh on Lying To Federal Agents
NRO: Judge Kavanaugh on Lying To Federal Agents
July 12, 2018
LAW/POLITICS: Judge Kavanaugh on Battered Women
NRO: Judge Kavanaugh on Battered Women
LAW/POLITICS/HISTORY: Revenge for Merrick Garland?
LA Times: Revenge for Merrick Garland? Democrats don't have history on their side
July 10, 2018
LAW/POLITICS/HISTORY: Brett Kavanaugh Should Get a Vote Before the Midterm Elections
NRO: Brett Kavanaugh Should Get a Vote Before the Midterm Elections
LAW/POLITICS: Kavanaugh Reaction
I'm quoted in this CBS News commentary by Michael Graham:
"Brett Kavanaugh is basically John Roberts 2.0, a product of the Bush Administration and the conservative legal elite," says Dan McLaughlin of the conservative "National Review."

"He's not the most populist choice, or the most politically provocative. But he's a serious movement conservative, brilliant, universally well-liked, experienced, and independent-minded, and a devoted critic of the administrative state."

"If you're a Federalist Society conservative who wants to win the long-term arguments about how law is made, Brett Kavanaugh is a great choice," McLaughlin said.
and this Caleb Howe piece from before the choice (I guessed wrong, predicting Judge Raymond Kethledge) - my preferred picks:
"Amy Coney Barrett and Am[u]l Thapar. Trump dipped into the traditional elite Beltway movement conservative high priesthood for Gorsuch, to great effect, and its candidates (Kavanaugh and Kethledge) are highly qualified and solidly conservative. But this time, he needs more than just another smart white man in a dark suit. Barrett and Thapar are DC outsider picks but both brilliant and highly conservative, Thapar as a veteran trial judge, Barrett as a distinguished academic. Barrett would provoke the most outlandish response, and be the best choice for energizing Republicans heading into the midterms."
July 3, 2018
POLITICS/LAW: Early Thoughts on The Supreme Court and the Midterms
NRO: Early Thoughts on The Supreme Court and the Midterms
June 26, 2018
LAW/POLITICS: Trump's Revised Travel Ban Survives
NRO: Trump's Revised Travel Ban Survives
June 15, 2018
POLITICS/LAW: The FBI Inspector General Report Directly Criticized President Obama
NRO: The FBI Inspector General Report Directly Criticized President Obama
June 11, 2018
LAW/POLITICS: The Supreme Court's Narrow Decision on Purging Voter Rolls
NRO: The Supreme Court's Narrow Decision on Purging Voter Rolls
June 4, 2018
LAW/POLITICS: Masterpiece Cakeshop Ruling Is a Win for Religious Freedom, But . . .
NRO: Masterpiece Cakeshop Ruling Is a Win for Religious Freedom, But . . .
May 19, 2018
POLITICS/LAW: Jeff Sessions Is Doing More Than Thoughts and Prayers
NRO: Jeff Sessions Is Doing More Than Thoughts and Prayers
May 5, 2018
LAW/POLITICS: Repeal The Logan Act
NRO: Repeal The Logan Act
March 28, 2018
NRO: The Supreme Court Proves It Didn't Mean What It Said in King v. Burwell
February 26, 2018
POLITICS/LAW: A More Modest Proposal on Young Men and Guns
NRO: A More Modest Proposal on Young Men and Guns
February 15, 2018
POLITICS/LAW: Every solution to mass shootings inevitably involves a serious trade-off
LA Times: Every solution to mass shootings inevitably involves a serious trade-off
February 3, 2018
POLITICS/LAW: How Congress Can Protect the Mueller Investigation from Trump
NRO: How Congress Can Protect the Mueller Investigation from Trump
February 2, 2018
POLITICS/LAW: Quick Thoughts on The Nunes Memo
NRO: Quick Thoughts on The Nunes Memo
February 1, 2018
POLITICS/LAW: Chaiters Gonna Chait
NRO: Chaiters Gonna Chait
November 18, 2017
POLITICS/LAW: Roy Moore Is Not the Cure for Judicial Supremacy
NRO: Roy Moore Is Not the Cure for Judicial Supremacy
October 30, 2017
LAW/POLITICS/WAR: Trump Adviser Pleads Guilty to Lying about Seeking Hillary Emails from Russia
NRO: Trump Adviser Pleads Guilty to Lying about Seeking Hillary Emails from Russia
LAW/POLITICS: What The Paul Manafort Indictment Means
NRO: What The Paul Manafort Indictment Means
October 17, 2017
WAR/POLITICS/LAW: New Russian Nuclear Scandal Raises New Questions About Clinton Foundation
NRO: New Russian Nuclear Scandal Raises New Questions About Clinton Foundation
September 18, 2017
LAW/POLITICS: Eric Schneiderman Needs to Recuse Himself from Trump Investigations
NRO: Eric Schneiderman Needs to Recuse Himself from Trump Investigations
June 26, 2017
LAW/RELIGION/POLITICS: Religious Liberty, Trump Win Important Victories at the Supreme Court
NRO: Religious Liberty, Trump Win Important Victories at the Supreme Court
June 14, 2017
LAW/POLITICS: Yes, The Attorney General Can Have Privileged Conversations With The President
NRO: Yes, The Attorney General Can Have Privileged Conversations With The President
June 12, 2017
POLITICS/LAW: Trump & Comey Pod
Over at NRO, I'm on a podcast with David French (recorded Friday) talking Trump and Comey.
June 8, 2017
POLITICS/LAW: Comey Wasn't Investigating Trump - But Look Who Said He Was
NRO: Comey Wasn't Investigating Trump - But Look Who Said He Was
June 7, 2017
POLITICS/LAW: Jim Comey Backs Up Trump's Story, But It's Not All Good News for Trump
NRO: Jim Comey Backs Up Trump's Story, But It's Not All Good News for Trump
May 22, 2017
LAW/POLITICS: Supreme Court Strikes Down Majority-Minority Districts for Being Majority-Minority
NRO: Supreme Court Strikes Down Majority-Minority Districts for Being Majority-Minority
POLITICS/LAW: Here's How Congress Can Fix the Way We Investigate Presidents
NRO: Here's How Congress Can Fix the Way We Investigate Presidents
May 16, 2017
LAW/POLITICS: In Hate-Crime Prosecutions, Thoughts Shouldn't Matter
LA Times: In hate-crime prosecutions, thoughts shouldn't matter
May 10, 2017
POLITICS/LAW/WAR: Republicans Should Want The Russia 2016 Story Out In The Open
NRO: Republicans Should Want The Russia 2016 Story Out In The Open
April 27, 2017
POLITICS/LAW: Will Slow Staffing Cause Trump and Sessions to Side with Obama against the Little Sisters of the Poor?
NRO: Will Slow Staffing Cause Trump and Sessions to Side with Obama against the Little Sisters of the Poor?
April 3, 2017
POLITICS/LAW: Gorsuch Opponents Fall Back on the Last Refuge of Scoundrels
NRO: Gorsuch Opponents Fall Back on the Last Refuge of Scoundrels
March 27, 2017
POLITICS/LAW: Chuck Schumer's Made-Up 60-Vote Standard
NRO: Chuck Schumer's Made-Up 60-Vote Standard
March 24, 2017
POLITICS/LAW: No, Trump Isn't Under Criminal Investigation by the FBI
NRO: No, Trump Isn't Under Criminal Investigation by the FBI
March 23, 2017
POLITICS/LAW: It Doesn't Matter That Garland Didn't Get a Hearing
NRO: It Doesn't Matter That Garland Didn't Get a Hearing
March 20, 2017
POLITICS/LAW: The Garland Precedent Should Not Stop Gorsuch
NRO: The Garland Precedent Should Not Stop Gorsuch
March 6, 2017
POLITICS/LAW/HISTORY: Trump and the Emoluments Clause
My latest NR magazine piece: Foreign Entanglements, on Trump and the Constitution's Foreign Emoluments Clause.
March 1, 2017
POLITICS/LAW: There's No Republican Crackdown on Peaceful Protests
NRO: There's No Republican Crackdown on Peaceful Protests
February 18, 2017
POLITICS/LAW: Following Up On The Foreign Emoluments Clause and Gerrymandering
NRO: Following Up On The Foreign Emoluments Clause and Gerrymandering
February 9, 2017
POLITICS/LAW/WAR: Why The Ninth Circuit Ruled Against Trump's Refugee Order
At NRO: Why The Ninth Circuit Ruled Against Trump's Refugee Order.
POLITCS/LAW: The Threat to the Integrity of an Independent Judiciary
At NRO: The Threat to the Integrity of an Independent Judiciary
February 5, 2017
POLITICS/LAW/WAR: Judge Robart: Not A Republican Judge
At NRO: Judge Robart: Not A Republican Judge.
POLITICS/LAW/WAR: Trump vs Judge Robart: What Happened?
At NRO: Trump vs Judge Robart: What Happened?
January 28, 2017
POLITICS/LAW: Two Further Thoughts on Trump's Refugee Order
NRO: Two Further Thoughts on Trump's Refugee Order
POLITICS/LAW/WAR: Refugee Madness: Trump Is Wrong, But His Liberal Critics Are Crazy
NRO: Refugee Madness: Trump Is Wrong, But His Liberal Critics Are Crazy
November 2, 2016
LAW/POLITICS: The Latest Partisan Hit Job on Clarence Thomas
NRO: The Latest Partisan Hit Job on Clarence Thomas
October 31, 2016
LAW/POLITICS: Cliven Bundy, Jim Comey, and the Problem of Political Prosecutions
NRO: Cliven Bundy, Jim Comey, and the Problem of Political Prosecutions
October 28, 2016
POLITICS/LAW: What Is the 'Unrelated Case' That Caused the FBI to Reopen the Hillary Investigation?
NRO: What Is the 'Unrelated Case' That Caused the FBI to Reopen the Hillary Investigation?
(As we learned out shortly after I posted this, it was the latest Anthony Weiner sexting case).
September 1, 2016
POLITICS/LAW: Today in Vox
NRO: Today in Vox
July 26, 2016
LAW/POLITICS: Court Blocks Terry McAuliffe on Felon Voting, but He Won't Give Up
NRO: Court Blocks Terry McAuliffe on Felon Voting, but He Won't Give Up
July 3, 2016
POLITICS/LAW: Why Did Hillary Clinton Spend Three and a Half Hours This Morning With The FBI?
NRO: Why Did Hillary Clinton Spend Three and a Half Hours This Morning With The FBI?
June 27, 2016
POLITICS/LAW: 'Borking' Shows Why Senators Matter
NRO: 'Borking' Shows Why Senators Matter
June 21, 2016
LAW/POLITICS: Federal Investigation of Bill De Blasio Fundraising Yields NYPD Indictments
NRO: Federal Investigation of Bill De Blasio Fundraising Yields NYPD Indictments
LAW/POLITICS: Is There Anything to a Lawsuit Accusing Donald Trump of Raping a 13-Year-Old Girl with Bill Clinton's Billionaire Sex Buddy?
NRO: Is There Anything to a Lawsuit Accusing Donald Trump of Raping a 13-Year-Old Girl with Bill Clinton's Billionaire Sex Buddy?
RELIGION/LAW/POLITICS: The New York Daily News Smears Catholic Bishop with a Bogus Bribe Charge
NRO: The New York Daily News Smears Catholic Bishop with a Bogus Bribe Charge
June 15, 2016
LAW/POLITICS: Six Thoughts on Free Speech and the Bankruptcy of Gawker
NRO: Six Thoughts on Free Speech and the Bankruptcy of Gawker
June 9, 2016
POLITICS/LAW: With Obama's Endorsement of Hillary Clinton, He Should Appoint a Special Prosecutor
NRO: With Obama's Endorsement of Hillary Clinton, He Should Appoint a Special Prosecutor
May 18, 2016
POLITICS/LAW: Three Thoughts on Donald Trump's Supreme Court List
NRO: Three Thoughts on Donald Trump's Supreme Court List
April 4, 2016
LAW/POLITICS: BREAKING: SCOTUS Rejects "One Man One Vote" Challenge
RS: BREAKING: SCOTUS Rejects "One Man One Vote" Challenge
February 27, 2016
POLITICS: Release Your Testimony, Donald Trump
RS: Release Your Testimony, Donald Trump
February 24, 2016
POLITICS/LAW: The Vindication of Rick Perry
RS: The Vindication of Rick Perry
February 18, 2016
LAW: Antonin Scalia's Political Philosophy
TWS: Antonin Scalia's Political Philosophy
Read More »
February 15, 2016
HISTORY/LAW/POLITICS: Closing The Book On The Silent Generation
NRO: Closing The Book On The Silent Generation
February 14, 2016
POLITICS/LAW: Scalia and South Carolina
NRO: Justice Scalia, Political Philosopher and Political Football
RS: New Hampshire Primary By The Numbers
RS: Take A RedState Presidential Electability Poll!
December 10, 2015
POLITICS/LAW: Up With Scalia, Down With Kasich
This Dumb, Dishonest Attack On Justice Scalia Takes The Cake
This One Statistic DESTROYS John Kasich's Presidential Campaign
September 17, 2015
POLITICS/LAW: My Latest, 9/17/15
Syrian Refugees: Arm Them, Train Them, And Send Them Back
This Was Not A Good Debate For Jeb Bush and John Kasich
The Supreme Court Probably Isn't Done With Obamacare Litigation
September 4, 2015
POLITICS/LAW: Latest Roundup
Bobby Jindal and the Easily Forgotten Lessons of Hurricane Katrina
Donald Trump Shows Why Money In Politics Is A Good Thing
Go Back To Your Day Job, Lindsey Graham
How The Supreme Court Created Kim Davis
September 2, 2015
LAW/POLITICS: How The Supreme Court Created Kim Davis
A thread previously on Storify
Read More »
July 24, 2015
LAW/POLITICS: King v Burwell
I forgot to add this one the last time I updated here - I didn't get around to writing up a full analysis of the King v Burwell decision and its many glaring flaws, but I did put together a Storify essay from my Tweets.
2018 UPDATE: Storify is going out of business, so I'm reprinting this below the fold.
Read More »
July 10, 2015
BLOG: Welcome Back, Blog!
I've been neglecting this blog rather badly for altogether too long - the archives say I haven't posted here since September 21, 2014. I've been busy in the interim on Twitter, of course, and publishing elsewhere. I probably need to post archived versions of some of those posts here. For now: links.
I will start with The Weekly Standard, where I have this issue's cover story, just posted today: Giving Thomas His Due, on Justice Thomas' opinions over the past year and what they tell us about his philosophy. [ETA: Link to the archived original now available here, the print version here, and the live version at the Washington Examiner here]
The Federalist
Then there's The Federalist, where I tend to post my longer essays these days. I ran a lengthy 5-part essay prior to the Obergefell decision, "Can Gays And Christians Coexist In America?". Part I looked at the Biblical reasons why Christians believe in one-man-one-woman-for-life marriage. Part II looked at the history of Catholicism and other Biblical Christianity in the battles over slavery and Jim Crow. Part III looked at the Christian concept of scandal and the battle between liberty-based and equality-based views of "LGBT rights." Part IV looked at the legal arguments over the rational basis for distinguishing between opposite-sex and same-sex marriage. And Part V traced possible ways forward for coexistence post-Obergefell, which admittedly are not looking especially promising at the moment.
The First Principle Of U.S. Foreign Policy looked at various approaches to our foreign policy.
Others from the fall, including some of my poll-analysis posts:
The Ferguson Riots Are Nothing Like The Original Tea Party Protests
Polling Postmortem: The Best And Worst Senate Polls Of 2014 (I keep meaning to run the companion piece on the Governors races before 2016 polling heats up).
Do Democrats Always Win Close Statewide Elections? (covers the 1998-2013 elections; I should update this with 2014 results).
Listening To President Obama's Ebola Advice Could Get People Killed
And of course, if you missed it last time, my essay on how History Is Not On The Democrats' Side In 2016 is still an important read on the coming election, undoubtedly the most significant piece I will write on the 2016 election.
RedState
The Rise & Fall of the Confederate Flag in South Carolina - I wrote this a few weeks back, but it's very relevant to today's news.
Reading Tea Leaves on the 2015 Supreme Court Term - Basically just some educated speculation on who would write what and when, which ended up having mixed results.
Democratic Party Now Literally Selling Hate - a Father's Day gift post!
Bernie Sanders, Deodorant and Diversity - a meditation on central planning and markets.
Marco Rubio Recounts The History of Obama's Treatment of Israel - quick hit on a great Rubio floor speech. Rubio isn't my first choice in 2016, but he's done nothing but impress this year.
From the fall:
2014 and Republican Morale - a GOP victory lap and a reflection on what it meant.
The Breakers Broke: A Look Back At The Fall 2014 Polls - A personal victory lap on my 2014 poll analysis and how it relates to the polling controversies of 2012.
The 2014 Polls And The 2012 Exit Polls - An earlier look at the same topic and at some specific issues with exit polling and poll methodology.
Nobody at Vox.com Has Read The Fourteenth Amendment
BREAKING: Supreme Court Takes Obamacare Subsidies Case (on King v Burwell).
First Cut: 7 Polling and Elections Lessons From 2014 (Immediate 2014 election aftermath)
Why I Voted Yes On Question 1 (NY) (Election Day post on a NY ballot initiative)
Final Senate Breakers & Governors Breakers Report November 3, 2014
Senate Breakers Report October 30, 2014
Governors Breakers Report October 30, 2014
A Sad and Desperate Attack on Chris Christie - Actually a fairly deep dive on voter fraud controversies.
Governors Breakers Report October 22, 2014
Senate Breakers Report October 21, 2014
Senate and Governors Breakers Report October 10, 2014
Senate Breakers Report and Governors Breakers Report: Oct 1
Introducing The Senate Breakers Report - September 26, 2014, the start of my Fall 2014 stretch drive when I started getting too busy to cross-post here.
August 8, 2014
POLITICS/LAW: Recent Posts Roundup
Now that my posts are single-sourced to RedState and The Federalist (for Google/traffic reasons), I've been forgetting to link to them all here. A roundup of my latest:
At RedState:
Halbig's Critics Hoist By Their Own Petards
Obama Peddles Impeachment Conspiracy Theories To Raise Money
John McCain on the Decline & Fall of the United States Senate
Josh Marshall & TPM Promise a "BOOM," Deliver A Dud
Obama Administration Lied About Insurance Company Bailouts
At the Federalist, a cross-posted version of the Obamacare bailouts piece.
August 1, 2014
LAW/POLITICS: Josh Marshall & TPM Promise a "BOOM," Deliver A Dud
RS: Josh Marshall & TPM Promise a "BOOM," Deliver A Dud
There's a well-known saying among lawyers that when the facts are against you, argue the law; when the law is against you, argue the facts; and when the facts and the law are both against you, pound on the table and yell like heck. The behavior of Josh Marshall of TalkingPointsMemo is just the latest illustration of this axoim among the critics of Halbig v Burwell, who keep ratcheting up the temperature of their rhetoric in a none-too-thinly veiled effort to paper over the weakness of their argument on the law and the facts. But don't just listen to me - look at the evidence.
Read More »
July 25, 2014
LAW/POLITICS: Halbig's Critics Hoist By Their Own Petards
RS: Halbig's Critics Hoist By Their Own Petards
This has not been a good week for defenders of Obamacare and their scorn for the legal arguments challenging whether the statute provides subdsidies for buyers of health insurance policies on the federal Helthcare.gov exchange. On Monday, a divided panel of the DC Circuit ruled in Halbig v Burwell that the statute only provides subsidies for purchases on the state exchanges (the Fourth Circuit reached the opposite conclusion). The reaction to Halbig from pundits on the Left - most of them not lawyers, and many of them obviously woefully ignorant of how courts read laws - can only be characterized as an unhinged meltdown. The latest news has only further undermined their position.
Read More »
July 22, 2014
POLITICS/BUSINESS: Latest Posts
More of my latest posts, off the site. At RedState:
DC Circuit Blocks Obamacare Subsidies, Mandate in 36 States (updated with the Fourth Circuit's decision)
Could Elizabeth Warren Face Ted Cruz In 2016?
8 Myths In The Immigration Debate
At The Federalist:
17 Ways Driverless Cars Could Change America

LAW/POLITICS: DC Circuit Blocks Obamacare Subsidies, Mandate in 36 States
RS: DC Circuit Blocks Obamacare Subsidies, Mandate in 36 States
A divided panel of the DC Circuit this morning handed down its long-awaited decision in Halbig v Burwell, holding 2-1 that Obamacare does not provide subsidies for purchases of insurance on the federal Healthcare.gov exchange, and that the individual mandate does not apply in states that have not established their own state exchanges. The decision, based on the plain language of the statute (and not any Constitutional issue), is a huge blow to Obamacare, but is almost certainly not the last word in this litigation (which may yet go to the full DC Circuit and/or the Supreme Court) or in the political battle over the exchanges.
UPDATE: The Fourth Circuit has just handed down a ruling coming to the opposite conclusion, which increases the likelihood that the Supreme Court will have to step in.
Read More »
June 26, 2014
LAW: A Good Day For The Rule of Law
It is not the job of the court system to tell us what is right, or just; to make policy for us or govern our lives. But it is the job of the court system to police the basic rules of the road that keep our various elected officials, administrative agencies and lower courts from exceeding the powers the People, in the Constitution and laws, have entrusted to them. And today was a good day for the rule of law and a bad one for abuses of power:
1. The Supreme Court held 9-0, in an opinion by Justice Breyer, that President Obama abused his recess appointment power by unilaterally appointing members of the NLRB withouut asking the Senate. The Court split 5-4 on exactly how broad the recess-appointments power is, but all agreed that the President cannot just unilaterally claim that the Senate is in recess (for purposes of bypassing it) when the Senate itself (even Harry Reid) says that it is not in recess. That renders many of the NLRB's acts over a period of years invalid (although proper appointments were eventually made). So much for Obama's vaunted status as a Constitutional scholar; even his own appointees didn't buy his nonsense.
Justice Breyer left some wiggle room, however, for future debates over exactly when the Senate is recessed:
Justice Scalia, joined by Chief Justice Roberts and Justices Thomas and Alito, would have gone further in scaling back the recess power. Scalia reminds us of a favorite point of his, that separation of powers is the true backbone of Constitutional liberty:
2. The Court also held, in a 9-0 loss for Martha Coakley (now running for Governor of Massachusetts) that Massachusetts abused its power under the First Amendment by a blanket ban on protests within 35 feet of an abortion clinic. As Chief Justice Roberts observed, this ban was so draconian that it prevented women entering the clinic from being exposed to peaceable forms of persuasion:
Petitioners are not protestors. They seek not merely to express their opposition to abo­rtion, but to inform women of various alternatives and to provide help in pursuing them. Petitioners believe that they can accomplish this objective only through personal, caring, consensual conversations. And for good reason: It is easier to ignore a strained voice or a waving hand than a direct greeting or an outstretched arm....Respondents point us to no evidence that individuals regularly gather at other clinics, or at other times in Boston, in sufficiently large groups to obstruct access. For a problem shown to arise only once a week in one city at one clinic, creating 35-foot buffer zones at every clinic across the Common­wealth is hardly a narrowly tailored solution.
Justice Scalia would again have gone further, noting evidence that the buffer zones were deliberately intended to discriminate against pro-life viewpoints:
This is an opinion that has Something for Everyone, and the more significant portion continues the onward march of abortion-speech-only jurisprudence.
3. Meanwhile, the New York Court of Appeals, the state's highest court, by a 6-1 vote struck down former Mayor Mike Bloomberg's Big Soda ban in a challenge brought by the Hispanic Chamber of Commerce. The court concluded that the agency that passed the ban was not entitled to create policy-making legislation (a common feature as well of President Obama's agencies). A few key excerpts explain why unelected executive agencies (like courts) should not set policy:
Indeed. A good day for a government of laws, not of men.
May 28, 2014
POLITICS/LAW: Interstate Commerce and Interstate Sales of Health Insurance
My latest essay at The Federalist.
March 27, 2014
LAW/POLITICS: Tough Day In Court For Obamacare
Legal Times has the story from the D.C. Circuit on the suit challenging subsidies on Obamacare's federal exchanges on the ground that the plain language of the statute doesn't allow them. I recommend these backgrounders on the case from Sean Trende and Michael Cannon.
You can never tell for certain from oral arguments, and there have been some surprise twists already in this case, but these comments don't sound encouraging for the federal exchange subsidies. A few excerpts - there's much more in the story:
"If legislation is stupid, I don't see that it's up to the court to save it," said Senior Judge A. Raymond Randolph...Randolph and Judge Thomas Griffith seemed inclined to side with foes of the law, who told the panel that lower-income people are only eligible for tax credits if they buy health insurance through an exchange established by a state - not one set up by the federal government...

...[Randolph] called the Affordable Care Act "a last-minute deal filled with a lot of predictions, even the title," and said the predictions have not been born out. "The launch was an unmitigated disaster," and the costs of implementation "have gone sky-high," he said. "Suppose Congress made another prediction" - that if the tax credits were conditioned on setting up exchanges "all the states would line up for this deal." But this prediction too was not borne out, he said.

..."The legislative history is a wash," Griffith said. "There doesn't seem to be any clear legislative history." Without evidence of congressional intent, Griffith said, "You have a special burden" to show that the plain language of the statute "doesn't mean what it appears to mean."

Randolph added, "What we've got here is language that doesn't seem malleable." If the court knows "the clear purpose of the statute" - in this case, to provide affordable health insurance - but Congress "didn't write it clearly enough, is it our job to fix the problem?," Griffith wondered.

Randolph said no. The court can overrule plain statutory language based on the "absurdity principle, but I don't see a stupidity principle."
Stay tuned.
March 21, 2014
LAW/POLITICS: Court: Planned Parenthood Violated Fourth Amendment in Home Raid
"An incident that is more like home raids by Red Guards during China's Cultural Revolution than like what we should expect in the United States of America"
Sometimes, the recitation of facts in a judicial opinion speaks volumes. A decision this morning from the U.S. Court of Appeals for the Sixth Circuit in Ohio, captioned Bray v. Planned Parenthood, et al., No. 12-4476 (6th Cir. Mar. 21, 2014), is one of those cases.
Michael Bray, the plaintiff, is not a terribly sympathetic character; he wrote a book in 1994 advocating violence against abortionists, and served four years in prison in the 1980s for a series of bombings of abortion clinics. (Like Bill Ayers, Bray never injured anyone and denies any intent to do personal harm, but as we know, setting off bombs in populated areas is a hazardous business). In 1993, the Supreme Court ruled 5-4 that clinic protests by he and his wife Jayne did not violate the Civil Rights Act of 1871, a/k/a the Klu Klux Klan Act, but the following year, at the urging of the Clinton Administration, Congress responded by passing the Freedom of Access to Clinic Entrances Act. Planned Parenthood immediately filed suit against Bray in Oregon under the new federal statute that was more or less designed to target him, and won a $110 million jury verdict, reduced on appeal to $850,000. It then set about trying to collect the judgment from Bray's book sales, which as you may imagine don't seem to have been particularly extensive.
By 2007, further legal proceedings were underway in Ohio, where the Brays live with their seven children. Bear in mind that, while Planned Parenthood at this juncture was entirely in the right in seeking to collect on a valid judgment, this was no more than that: debt collection. Yet when the Marshals came to the Bray house, they brought not only four Marshals, two county sheriffs' deputies and an ATF agent, but also two outside lawyers for Planned Parenthood and a number of other unknown individuals (apparently from Planned Parenthood as well) to root through the house videotaping the place, taking books, computers, manuscripts, cameras and camcorders. Many of those items were later returned by the court on grounds of having been improperly seized, but in some cases only well over a year later and after much legal wrangling. Here's how the Sixth Circuit characterized these facts (as alleged in the Brays' complaint):
If the facts alleged in the complaint are true, this case involves an incident that is more like home raids by Red Guards during China's Cultural Revolution than like what we should expect in the United States of America. A surprise raid was made on a judgment debtor's home to enforce an order of execution on property of the debtor. The order was ostensibly for the purpose of obtaining property of value to be seized, but was obviously focused instead on all means for the debtor to express ideas. The debtor was required to sit on his couch while flak-jacketed U.S. Marshals, along with agents of advocates for moral and political positions that the debtor despised, plus persons with unknown identities and purposes, went through and seized the books and papers, and computers and cameras, of the debtor and his family. The only exception was for children's books and Bibles. The interior of the home was videotaped. The debtor was not allowed to leave the couch, to go outside, or to call his lawyer, although eventually a marshal called the debtor's lawyer.

This kind of home attack on the ability to convey ideas should not happen in our Republic. It is true that the debtor's ideas - that it is moral to take violent, illegal action to stop abortions - are repugnant. But it is contrary to our fundamental norms to permit government-sanctioned attacks on the purveyance of ideas, even when those ideas are repugnant.
In ruling on the Brays' civil suit against Planned Parenthood and the Marshals, the unanimous three-judge panel (which included Judge Bernice Donald, an Obama appointee) found that the presence of Planned Parenthood representatives wandering around the house and videotaping violated the Fourth Amendment, and undermined any claims by the Marshals that there was a genuine security threat presented by the Brays and their children to justify such a heavy-handed raid:
No countervailing governmental interest justified the four-hour detention of Michael Bray. For one thing, the raid presented none of the operational and safety concerns that may justify seizing the occupants of a home during the execution of a criminal warrant….Allowing Michael Bray to leave his home or to use the telephone would not have threatened the completion of the search. Nor would an unrestrained Michael Bray have presented a safety concern. To the contrary, the marshals' own actions belie that argument. Had the marshals believed that not restraining Michael Bray risked violence, they would not likely have permitted numerous representatives of PPCW to join in a surprise raid of his home.

Inviting multiple representatives from PPCW to join the search did more than undermine the argument that the marshals believed Michael Bray to be a safety threat. In addition, the action violated the Fourth Amendment because it exceeded the writ, which authorized only "a representative from [PPCW]" to "be present to assist in the identification of property subject to seizure."...Contrary to this clear instruction, the marshals permitted not one, but "numerous" representatives of the organization to join the raid...

Adding further support to the conclusion that the marshals' actions violated the Constitution, the presence of multiple unauthorized representatives of PPCW served no valid purpose under the writ. Although the Fourth Amendment does not require that all conduct by an officer within a home be expressly authorized by a court order, it does demand that actions relate to the lawful objectives of the order...PPCW had no articulated expertise in satisfying the ostensible purpose of the writ, identifying valuable goods to satisfy a monetary judgment.

Moreover, because the presence of additional representatives of PPCW was not authorized, and because the writ made no provision for the use of a camera, it was a violation of the Fourth Amendment to permit the organization to film the home. A person who is not lawfully present in a home may violate the Constitution by engaging in warrantless filming of the area. The Supreme Court made clear...that the right to be present in a home does not necessarily entitle police to bring photographers with them. In this case, the unauthorized filming of the Brays' home was particularly unreasonable because the raid was unannounced and the filming occurred within the home itself. Moreover, because of the location and nature of the filming, the use of the camera posed a heightened risk of intimidating the family and capturing its intimate, unguarded moments.
As it turned out, because the Brays had settled with Planned Parenthood and certain other defendants, the court ended up dismissing the remaining claims against the Marshals, finding that while they had participated in an unconstitutional raid, they were immune from civil suit under the doctrine of "qualified immunity" because they had been carrying out a valid court order and may not have realized that they were going far enough afield for a clear constitutional violation (qualified immunity law requires that law enforcement officials can be sued only when they clearly and obviously knew they were violating a Constitutional right; the doctrine protects cops from second-guessing by judges after the fact).
At the end of the day, the Brays may not be worthy of much sympathy, but the Constitutional rights of unpopular citizens can matter to the rest of us, especially when the people trampling on those rights come from an organization like Planned Parenthood that is all too accustomed to getting its way in the legal system regardless of who gets hurt (just ask a Pennsylvania state legislator who is the cousin of one of Kermit Gosnell's victims and now faces Planned Parenthood's wrath). The Fourth Amendment's protection against unreasonable searches of the home was put in the Constitution to protect our privacy. It is ironic, given its rhetoric, that Planned Parenthood does not respect that right.
February 12, 2014
POLITICS/LAW: Bill de Blasio, William Bratton & the NYPD
February 10, 2014
POLITICS: Bill de Blasio and the Law Enforcement Ratchet
Is Bill de Blasio about to take New York City's public safety back to the bad old days of rampant street crime and murder - or is he, like President Obama, mostly just slapping a new coat of rhetorical paint over largely unchanged security policies? The jury is still out, especially on the impact of a federal court decree that could yet hamstring the NYPD. But early indications suggest that de Blasio's Police Commissioner, William Bratton, is determined to keep in place the core of the "stop and frisk" policies that de Blasio campaigned against - policies whose foremost national advocate is none other than Bratton himself. Mayor de Blasio's fans and critics alike may have to grapple with the possibility that a lot less is going to change than his racially charged anti-law-enforcement campaign would suggest.
Mugged By History
Back in the pre-Giuliani days when muggings were a constant daily threat throughout New York City, they used to say that a conservative was just a liberal who had been mugged, and the City's political history bears that out. After enduring three decades of rising rates of street crime and violence, New Yorkers finally rebelled in 1993, booting David Dinkins from office in favor of Rudy Giuliani, the most conservative mayor of the City in modern times.
As befits elections that determined the course of the City's future safety and prosperity, the 1989 and 1993 Giuliani-Dinkins races engaged a far higher proportion of the city's population than any election before or since - Rudy got 120,000 more votes in losing the 1989 election than de Blasio did in winning a landslide in 2013 in which less than 15% of New Yorkers voted:
That political reality can't be lost on de Blasio: while national Democrats like Obama may fairly claim to have brought new voters into the process, de Blasio won on a tide of indifference and low turnout, and even in a city where Democrats have an 8-1 registration advantage (likely to grow after the devastation visited on Staten Island by 2012's Hurricane Sandy), he needs to keep the sleeping giant of single-issue anti-crime voters (many of whom are fairly liberal on other issues) from reawakening.
For the moment, it's held at bay by amnesia and complacency. Most of today's progressives - most of New York's voters, in fact - don't remember the Dinkins years. Besides the 11% of voters under 30 in the 2013 election, there's the fact that roughly a million of the city's three million immigrants arrived since 2000, meaning that around 10% of New Yorkers only came to the United States since Mike Bloomberg became the Mayor. With that level of population turnover, New York lacks the collective memory to be alarmed, yet, by de Blasio's rhetoric. But results are another matter.
Broken Windows: The NYPD in the 1990s
It's hard to argue with the results that the Giuliani and Bloomberg Administrations achieved in New York, although a few die-hard Dinkins partisans - chief among them de Blasio, a former Dinkins aide married to another former Dinkins aide - argue that some of the credit should go to Dinkins himself for beginning the process of expanding the NYPD's street presence.
Giuliani's first Police Commissioner had actually served under Dinkins: Bratton had been Dinkins' head of the Transit Police before moving to Boston to become Police Commissioner. And Dinkins' own Police Commissioner, Lee Brown, had already begun implementing new ideas about "community policing" that required a more aggressive presence on the streets of high-crime neighborhoods, ideas that were expanded when Dinkins replaced Brown in 1992 with Ray Kelly (the same Ray Kelly who was the target of many of de Blasio's barbs in his more recent tenure heading the NYPD). The idea that more patrolmen would have more interactions with the populace was already taking hold even before Rudy took office.
In 1994, Rudy brought back Bratton, naming him as Kelly's successor to run the NYPD. Giuliani and Bratton brought the critical elements to the table that the Dinkins-Brown and even Dinkins-Kelly teams had lacked. The NYPD, from Bratton down to the ordinary beat cop, knew the Mayor was on their side even when they came under criticism - a major morale booster that had been lacking under the weak, ineffectual Dinkins, whose first instinct was always to pander to the Al Sharptons of the New York street. The new team brought an intense, demanding focus to restoring order (Brown, by contrast, had been nicknamed "Out of Town Brown" by the cops and the tabloids). They marshalled increasingly detailed data: the CompStat system, first developed by the Transit Police under Bratton, was rolled out city-wide, enabling the NYPD to track crime on a more detailed, weekly precinct-by-precinct and neighborhood-by-neighborhood basis and hold precinct commanders accountable for results. They put a social-science theory into practice as well: the NYPD went after low-level "lifestyle" street offenders like squeegee men, building on James Q. Wilson and George Kelling's "broken windows" theory of how social disorder encourages crime. And at the core of this process, where the rubber met the road, was the day-to-day activity of cops patrolling dangerous, crime-ridden neighborhoods and taking a proactive approach to threats by stopping and frisking people who looked suspicious - never an error-free process but one that resulted in scores of arrests of criminals carrying illegal guns and drugs. In a real sense, Bratton earned the title of "the father of stop and frisk," which he also later expanded in his tenure heading the LAPD from 2002-09.
The results in New York could hardly have been more dramatic - arguably the greatest success story of any domestic public policy initiative of the past half-century. The murder rate dropped by 70% from the high watermark of 2,245 murders in 1990, the worst of the Dinkins years. And the improvements in the crime rate went well beyond the headline homicide rate. As an NBER study observed:
During the 1990s, crime rates in New York City dropped dramatically, even more than in the United States as a whole. Violent crime declined by more than 56 percent in the City, compared to about 28 percent in the nation as whole. Property crimes tumbled by about 65 percent, but fell only 26 percent nationally....Over the 1990s, misdemeanor arrests increased 70 percent in New York City. When arrests for misdemeanors had risen by 10 percent, indicating increased use of the "broken windows" method, robberies dropped 2.5 to 3.2 percent, and motor vehicle theft declined by 1.6 to 2.1 percent.
Rudy was a revolutionary change-agent figure in New York, with a revolutionary personality; his abrasive, hard-charging style was a necessary element of his success, but it made him many enemies, and the magnitude of his success made him eager to claim the credit. And that led him into inevitable personality conflict with Bratton, himself an outsize personality who wanted his share of the limelight. Bratton left office abruptly in March 1996 after Giuliani ordered an investigation into a book deal Bratton had signed. Great success in fighting crime, but also controversies and the overshadowing tragedy of the September 11, 2001 terrorist attacks, would follow throughout Giuliani's remaining six years in office. It would take his departure from office to allow his successes to be institutionalized and separated from his personality.
Operation Impact: The Bloomberg Years
The Bloomberg years seemed, for a while, to put the frictions of the Giuliani era behind the City; far from a crusading radical overturning the status quo, Bloomberg was by both temperament and circumstance a manager who inherited a City already pointed in the right direction and had the more prosaic task of making it run more efficiently. And for the most part, in the area of law enforcement, he did; the major crime rate continued to plunge to improbably low levels, even through the economic hard times that followed the 2008 financial crisis - rapes down by a third, burglaries dropped in half, car thefts down more than 75%. By 2013, Bloomberg and Ray Kelly (who served as Police Commissioner for the entire duration of Bloomberg's 12-year tenure) could boast:
[N]ew all-time lows will be set in 2013 for the fewest homicides and fewest shootings in recorded city history. There have been 332 homicides so far this year, which is a reduction of 20 percent from the previous record low, which was established last year - and homicides have fallen nearly 50 percent since 2001. Similarly, the number of shootings have fallen by 20 percent from last year's record low - with 1,093 shootings through Thursday, December 26th - down from 1,608 in 2001, a 32 percent reduction. Overall crime is now down 32 percent since 2001.
That success story bucked the national trend, which saw crime rates bounce back in many places after the policing revolution of the 1990s, and took place at a time when an increasing share of the NYPD's resources were being redirected to anti-terrorism work. But the primary goal of maintaining order brought tension with Bloomberg's continuing struggle to control the City's budget. In 2003, Kelly launched "Operation Impact," a plan to flood "impact zones" of high crime with patrol officers; the program was expanded in 2004 after producing sharp reductions in crime in the impact zones, and was doubled to more than 1,800 officers in 2007, about 5% of the whole Department. But the program relied on the ground-level work being done by raw recruits straight out of the police academy, leading left-wing critics to argue that it led to "officer burnout and overly aggressive tactics." The 2008 financial crisis took a huge bite out of the City's budget in Bloomberg's third term, and even the NYPD wasn't safe. Bloomberg pressed in 2010 and 2011 for cuts in the police force, and while he ultimately backed off the most aggressive plans, the NYPD ended his term as a shrinking share of the City's government:
There are now roughly 34,500 cops on the beat, about the same number as there were in 1992 when the city was besieged by crime and down from 37,000 in 2002 when Bloomberg took office.

But the city's overall workforce has grown, There are now roughly 271,000 full-time employees on the city payroll, up 10 percent from 247,000 in 2002...

...[T]he NYPD is facing an unprecedented wave of 10,000 retirements in the next three years. These are cops hired 20 years ago under the "Safe Cities, Safe Streets" program, which was hastily ordered in 1992 by then-Mayor David Dinkins and the City Council to combat a tidal wave of crime that gripped the city.
The tension between keeping a lid on the NYPD's budget and maintaining its aggressive presence on the streets was balanced by putting the heaviest burden of policing on the least expensive, least experienced members of the Force. Unless deeper cuts could be made to other parts of the City's enormous government, the new Mayor would have to decide if that balance should be reconsidered.
Why Bratton?
Given that de Blasio had run so hard to the Left during the election against "racial profiling" and promised to drop the City's appeal of a federal court ruling that its "stop-and-frisk" policy was racially discriminatory, his decision to bring back Bratton seems more than a little puzzling at first glance. In 2006, Bratton co-wrote a strongly-worded defense of "broken windows" policing in National Review Online, blasting "ivory-tower academics" who "have never sat in a patrol car, walked or bicycled a beat, lived in or visited regularly troubled violent neighborhoods, or collected any relevant data of their own 'on the ground'." He has been critical of cities that "made the mistake of embracing" Occupy Wall Street. And Bratton remains a vocal defender of stop-and-frisk:
Bratton is an ardent supporter of the policy because he says it's an effective means of reducing crime on the street. Last year, he even compared stop-and-frisk as a solution to crime to "chemotherapy" as a treatment for cancer. In an interview ...with NPR, Bratton hinted that the policy would be an effective crime-fighting tool in Oakland.
Bratton defended stop-and-frisk as "essential," and in a May 2013 interview with Jeffrey Toobin, before de Blasio's emergence as a serious candidate, Bratton bluntly suggested that stop-and-frisk critics didn't know what they were talking about:
"First off, stop-question-and-frisk has been around forever," he told me. "It is known by stop-and-frisk in New York, but other cities describe it other ways, like stop-question-and-frisk or Terry stops. It's based on a Supreme Court case from 1968, Terry v. Ohio, which focussed very significantly on it. Stop-and-frisk is such a basic tool of policing. It's one of the most fundamental practices in American policing. If cops are not doing stop-and-frisk, they are not doing their jobs. It is a basic, fundamental tool of police work in the whole country. If you do away with stop-and-frisk, this city will go down the chute as fast as anything you can imagine."

We also discussed the current controversy over stop-and-frisk under Raymond Kelly, Bloomberg's Police Commissioner. "What you have right now is a controversy in which nobody really understands what they are fighting about," Bratton said. "Stop-and-frisk is not a tool solely to look for guns. Unfortunately, both the Mayor and the Police Commissioner refer to it that way, and that's a problem because so few guns are recovered. But so what? The vast majority of stops are for a wide variety of things. Is someone drinking a can of beer on the corner? You want to stop that behavior. If somebody is aggressively panhandling on the street, urinating against a building. Is there somebody that you suspect is casing a building? Or is that two guys just locked out of their apartment? Police officers notice what may be a burglary. Of course they should be noticing and investigating. There are countless examples of what you want police to do."
Bratton's tenure at the LAPD copied his approach in New York:
When Bratton led the LAPD, the department's use of stop and frisk expanded significantly. In 2002, cops made 587,200 stops, and by 2008, they made 875,204 stops, an increase of 49 percent...
Critics noted that "[w]ell over 70 percent of 2008 LAPD stops in inner-city precincts were of African-American and Latinos, a ratio[] similar to New York's." Bratton's LAPD stopped a lot more minorities - but also improved the accuracy of its stops:
The LAPD's improved image coincided...with a 49% spike in stops of pedestrians and motorists from 2002 to 2008, according to a Harvard Kennedy School report. Blacks comprised 9% of the city's population but accounted for 23% of all those stopped. Over the same period the number of stops which led to arrests doubled from 15% to 30%, suggesting the police tended to have good reason.
And yet, Bratton succeeded in greatly improving the LAPD's relationship with the city's minority population. He did that, in large part, not by backing down from aggressive policing but by old-fashioned community-relations outreach:
Even before formally taking over a police department scarred by race riots, corruption and brutality, Bratton sought out black leaders like John Mack, then head of the Los Angeles Urban League, and civil rights attorney Connie Rice. Rice warned she would sue him, as she did his predecessors, but he invited her to help him reform a force still tainted by the beating of Rodney King.

"He co-opted us, and he co-opted us into the mission of … the cultural transformation of LAPD," she told the Los Angeles Times.
Bratton also recruited many more Hispanic police officers. One result of Bratton's diplomatic outreach was that, at the end of his tenure in 2009, a federal court lifted a consent decree imposed in 2001.
There are various theories as to why de Blasio would bring back a Police Commissioner from the Giuliani era with such a long track record of promoting the very thing de Blasio claimed to oppose. One is that de Blasio was pressured into the pick by New York's wealthy, liberal Democratic power brokers and bankrollers, who remain more important to his party than outraged leftists who regarded the appointment as a sellout - indeed, de Blasio just appointed a new head of the City Planning Commission whose experience is in gentrifying and Disneyfying Times Square, hardly a Left-populist move. Another is that he was more or less mugged by reality - once he knew he would be held responsible for keeping the City safe, he was forced (like Obama) to stop posturing and grow up. A third possibility is that de Blasio's Dinkins partisanship is asserting itself, intent on showing that Bratton, not Rudy, should be given the credit for the City's turnaround. Finally, there's the possibility that de Blasio - an admirer of Daniel Ortega who honeymooned in Castro's Cuba and voted to honor Robert Mugabe - isn't really any sort of civil libertarian at heart, and wants a strong police force to carry out the sort of expanded government powers he craves.
Stop and Frisk is Dead...Long Live Stop and Frisk?
Whatever de Blasio's motives, the solution that Bratton proposes is, in effect, to continue Operation Impact but replace its pairs of rookies with more experienced (and, by necessity, more expensive) cops:
The changes could include pairing rookies with veteran officers in local precincts and providing a broader training regimen, Mr. Bratton said. New officers may be assigned to radio cars before they are placed on the streets in high-crime neighborhoods, he said.

"Operation impact is not going away. I would hope to potentially expand it using seasoned officers," Mr. Bratton said during a news conference at police headquarters. "The concern I have right now is that you have 10 or 12 of them assigned to one supervisor. I want to give these kids a much better training opportunity."
Bratton is promising to reach out to Sharpton and others of his ilk, and is selling the new approach as a focus on a more targeted population of suspects:
He said instead of going after the "general population," his cops will go after the "known criminal population" of a community. "In Los Angeles, we had a database of 40,000 known gang members," he says. "We focused on them rather than good kids on the way home from school or work. We stop, questioned and frisked and often arrested those career criminals."
He's also been making this pitch to the legal community. The police union is, unsurprisingly, pleased with Bratton's approach:
The Patrolmen's Benevolent Association president, Patrick Lynch, released a statement saying the move is "consistent with the union's philosophy of training" and that "Using rookies to meet numbered targets under the former system resulted in many of the problems we are now in the process of solving."
This leaves the question of where - given his many other ambitions for New York City government and the many demands he will face from the teachers and other public employee unions - de Blasio will get the money to pay for this. It also leaves unanswered whether de Blasio's supporters, who believed he was striking a decisive blow against what they regarded as a racist system, will be satisfied four years from now that law enforcement in the City has changed in a way they consider meaningful.
Read More »
March 28, 2013
LAW/POLITICS: Same Sex Marriage Is Not the Same As Opposite Sex Marriage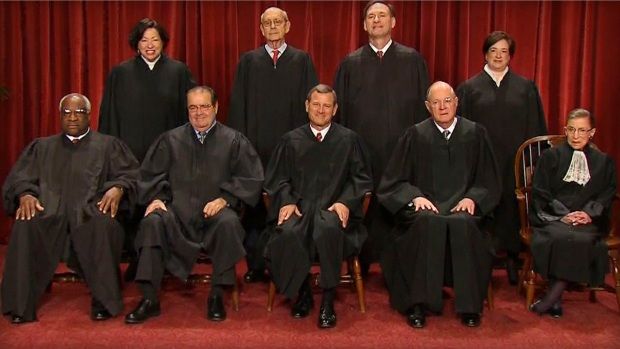 At the core of the two same-sex marriage cases argued this week before the Supreme Court is the fundamental question of whether the Constitution requires the state and federal governments to treat same-sex marriage exactly the same as traditional, opposite-sex marriage for all purposes for all time, or whether it is permissible to draw reasoned distinctions between the two, ranging from California's simple reservation of the term "marriage" to opposite-sex couples to the federal government's comprehensive reservation of all federal benefits of marriage (including joint tax filings, Social Security benefits and immigration status) to opposite-sex couples. I respectfully submit that this should not be a difficult question. Common human experience, basic biology, and existing social science all confirm that there are significant differences between SSM and traditional marriage. Whether or not you support SSM as a political and policy matter, there should be no doubt as a legal matter that the state has the same legitimate right that it has always possessed to draw distinctions between the two in the many, many areas of law that touch on marriage and family life.
I have not, over the years, spent much time or energy on the battle over political recognition of same-sex marriage; while I don't think it's a wise idea, it is also not likely to have enormous consequences, for reasons I discuss below. Democracy works, however imperfectly: things done legislatively can be modified or undone the same way, can be adapted in different ways to the needs of different jurisdictions, and can be passed or amended with protections for conscientious dissent. Personally, for two decades, I've supported the "live and let live" option of civil unions, the moderate solution that allows people the freedom to choose whatever partner they want and make a life together, with the basic rights of contract, inheritance, hospital visitation and the like. Call it a marriage if you want, but without the official endorsement and coercive power of the state behind the name.
But the democratic process is one thing. A judicial determination that the Constitution prohibits recognition of any distinctions between the two institutions for all time would have much more far-reaching effects on our laws - effects we may not even be able to anticipate or foresee until creative lawyers have gone off to the races with this freshly-minted legal doctrine. We have seen, over and over, how changes in law and policy produce unforeseen or unintended consequences in the family and society; the institution of marriage in particular has buckled badly under a long series of liberal social experiments over the past five decades. You'd think that by now we would at least have learned to stop using irrevocable court decisions to open Pandora's Box.
It does the law no good to pretend things that are not so. Whatever the merits of SSM, it is not the same thing as marriage between a man and a woman, and the differences are neither irrational nor insignificant. Even if you support SSM, the only reasonable conclusion is that male-male or female-female marriage is not the same as male-female marriage. Let us count the most obvious ways.
Read More »
February 25, 2013
POLITICS: Jane Mayer's McCarthyist Attack on Ted Cruz
The New Yorker's Jane Mayer, in a pair of blog posts, served up the latest attempted Democratic Party talking point on freshman Texas Senator Ted Cruz: that Senator Cruz is the second coming of Joe McCarthy. (ThinkProgress coordinates with a predictable illustration for those too simple-minded to get Mayer's point). As it happens, I have some firsthand knowledge of the subject of Mayer's vague, thinly-sourced hit job. She'll have to do better next time, because Ted Cruz is right about Harvard Law School in the mid-1990s. If she'd talked to more people, she might have figured that out.
Here's the part of Cruz's remarks at a 2010 event that Mayer presents as shocking evidence of Cruz's mendacity:
He then went on to assert that Obama, who attended Harvard Law School four years ahead of him, "would have made a perfect president of Harvard Law School." The reason, said Cruz, was that, "There were fewer declared Republicans in the faculty when we were there than Communists! There was one Republican. But there were twelve who would say they were Marxists who believed in the Communists overthrowing the United States government."
Leaving aside Mayer's failure to check a fairly basic fact in the president's biography (Obama graduated in the spring of 1991; Cruz entered HLS in the fall of 1992), Cruz is absolutely right on the basic point here: there were multiples more Marxists on the Harvard Law faculty at the time than open Republicans. I know because I was there. I was a year behind Ted at Harvard, and was president of the HLS Republicans in 1994-95, when Ted was a third-year law student. I can't say I knew Ted well at the time (he was more involved in the Federalist Society and Law Review), but we crossed paths a few times, and even then everyone knew he was a superstar who was going places in life. He was undoubtedly reflecting on the same things I saw in those days.
Aside from a generic denial by a current Harvard spokesman, Mayer's only source for the original article is Charles Fried, my old constitutional law professor who was - at the time - the faculty advisor for the HLS Republicans, but has in more recent years become a vocal spokesman for all things Obama. On the one hand, Fried argues that Cruz has understated the GOP presence in the extensive Harvard faculty:
I can right offhand count four "out" Republicans (including myself) and I don't know how many closeted Republicans when Ted, who was my student and the editor on the Harvard Law Review who helped me with my Supreme Court foreword, was a student here.
Ironically, given the tenor of Mayer's article, she never asks Fried to name any of these people, but just takes him at his word that he has a list of Republicans on the faculty. Now, closeted Republicans may have been known to Fried in the faculty lounge, but they were of little help to those of us in the student body, seeing as how both the liberals and the left-wing radicals were all very open and vocal. At the time, I was aware of only one other Republican or conservative of any stripe on the faculty besides Fried: Mary Ann Glendon, who was busy during much of 1994 and 1995 with activities on behalf of the Vatican (which she represented at a 1995 conference in Beijing). The fact that we had so little representation on the faculty was a running joke among conservative students; I still have the t-shirts we printed after the 1994 elections:
When Fried was appointed to the Massachusetts Supreme Judicial Court in 1995, we legitimately feared that we would not be able to find a faculty advisor, which of course any student group needs; as it turned out, Professor Glendon stepped in with Fried's departure. It may be the case that there were two other Republicans on the faculty, but to this day I have no idea who they were; I assume Ted Cruz didn't either.
Of course, the more controversial part of Senator Cruz's equation is his charge that there were Marxists on the faculty. Mayer weakly allows:
It may be that Cruz was referring to a group of left-leaning law professors who supported what they called Critical Legal Studies, a method of critiquing the political impact of the American legal system. Professor Duncan Kennedy, for instance, a leader of the faction, who declined to comment on Cruz's accusation, counts himself as influenced by the writings of Karl Marx. But he regards himself as a social democrat, not a Communist, and has never advocated the overthrow of the U.S. government by Communists. Rather, he advocated widening admissions at the law school to under-served populations, hiring more minorities and women on the faculty, and paying all law professors equally.
Cruz's spokeswoman confirmed, in response, that this is precisely the faculty clique he referred to, and Mayer does not dispute their numbers on the faculty. But her description is a rather serious whitewash of what Kennedy and the other "Crits," as they were colloquially known on campus, professed and taught: a menu of class conflict, false-consciousness theory and subversion of property rights that would have fit comfortably on the syllabus at Patrice Lumumba University. Here's how one of Harvard's own courses describes the movement:
A self-conscious group of legal scholars founded the Conference on Critical Legal Studies (CLS) in 1977. Most of them had been law students in the 1960s and early 1970s, and had been involved with the civil rights movement, Vietnam protests, and the political and cultural challenges to authority that characterized that period. These events seemed to contradict the assumption that American law was fundamentally just and the product of historical progress; instead, law seemed a game heavily loaded to favor the wealthy and powerful. But these events also suggested that grassroots activists and lawyers could produce social change.

Fundamentally convinced that law and politics could not be separated, the founders of CLS found a yawning absence at the level of theory. How could law be so tilted to favor the powerful, given the prevailing explanations of law as either democratically chosen or the result of impartial judicial reasoning from neutral principles? Yet how could law be a tool for social change, in the face of Marxist explanations of law as mere epiphenomenal outgrowths of the interests of the powerful?

Hosting annual conferences and workshops between 1977 and 1992, CLS scholars and those they have influenced try to explain both why legal principles and doctrines do not yield determinate answers to specific disputes and how legal decisions reflect cultural and political values that shift over time. They focused from the start on the ways that law contributed to illegitimate social hierarchies, producing domination of women by men, nonwhites by whites, and the poor by the wealthy. They claim that apparently neutral language and institutions, operated through law, mask relationships of power and control. The emphasis on individualism within the law similarly hides patterns of power relationships while making it more difficult to summon up a sense of community and human interconnection. Joining in their assault on these dimensions of law, CLS scholars have differed considerably in their particular methods and views.

Many who identify with the critical legal studies movement resist or reject efforts to systematize their own work....

Some critical scholars adapt ideas drawn from Marxist and socialist theories to demonstrate how economic power relationships influence legal practices and consciousness. For others, the Frankfurt School of Critical Theory and its attention to the construction of cultural and psycho-social meanings are central to explaining how law uses mechanisms of denial and legitimation. Still others find resonance with postmodernist sensibilities and deconstruction, notably illustrated in literary and architectural works. Some scholars emphasize the importance of narratives and stories in devising critical alternatives to prevailing legal practices. Many critical legal scholars draw upon intellectual currents in literature, pop culture, social theory, history, and other fields to challenge the idea of the individual as a stable, coherent self, capable of universal reason and guided by general laws of nature. In contrast, argue critical scholars, individuals are constituted by complex and completing sources of ideology, social practice, and power relationships.
(See more here on how Barack Obama's own views of property rights can be traced back to the Crits - Obama had vocally supported one of the faction's leaders, Derrick Bell, at a protest in 1991)
Now, it's something of a hyperbolic flourish to describe armchair radicals of this sort as people "who believed in the Communists overthrowing the United States government," and as Fried notes, the fall of the Soviet Union in 1991 had necessarily pushed a lot of previously proud Marxists to go underground and readjust their rhetoric. But as even Matt Yglesias conceded, "[t]he conclusion that ...a follower of Marx's ideas is, like Marx, a Communist seems perfectly plausible." The fact that the fall of Communism made the Crits somewhat abashed about their intellectual heritage and its logical conclusions is no reason to discount the thorough Marxist influence in their work, or shrink from asking why arguably the nation's leading law school should employ several times more of them than Republicans.
Cruz made quite clear who he was talking about and why, and any fair-minded observer can draw their own conclusions - unlike, say, when the Senate Majority Leader last summer claimed an unnamed, anonymous source who told him Mitt Romney hadn't paid his taxes. Cruz didn't stretch to connect people via tenuous associations, like those who tried to paint Sarah Palin as a secessionist for a marginal political party her husband briefly joined or Rick Perry as a racist for something written on a rock by a person who sold land to his father. He called a bunch of Marxist professors Marxists, and while he may have thrown in a rather excessive dramatic flourish, his speech drew the obvious conclusion to where Marxism necessarily leads. If Mayer had done her homework, she would have recognized what pitiful support this provides for the talking points she was laboring to shore up.
But for a freshman Senator to draw the kind of fear that generates this type of assault from the New Yorker, he must be doing something right.
February 1, 2013
HISTORY: Reflections on the American Revolution, Part III of III: The Militia
How did thirteen colonies, with a barely functioning central government and a thrown-together, underfunded and poorly supplied army of constantly fluctuating size and composition, win the Revolutionary War? One reason was the colonies' ability to rely on their common citizens to supplement the Continental Army with local militia. I've looked previously at the demographic and physical conditions and foreign alliances that shaped the war and the generals who led the armies. Let's conclude this tour of the American Revolution with the militia.
The Militia: Americans then and now have had a romantic attachment to the citizen militia, epitomized by the Massachusetts "minutemen." The importance of the militia as both a bulwark against tyranny and a line of national defense was, of course, famously the backdrop for the Second Amendment and other militia-related clauses in the Constitution (including allowing Congress to arm them and the President to command them at need "to execute the Laws of the Union, suppress Insurrections and repel Invasions"). Yet it was ultimately the Continental Army, not the militia, that had to do the bulk of the work needed to win the war. Nonetheless, the story of the American victory cannot be told without the militia.
Massachusetts: The militia's finest hour came at the beginning, before there was a Continental Army: Concord and Bunker Hill. At Concord, in April 1775, the sudden appearance of the Massachusetts militia in significant force, firing largely from behind the cover of trees and stone walls, drove the (mostly inexperienced) redcoats back to Boston with surprising casualties. At Bunker Hill two months later, Massachusetts militia entrenched largely on high ground and firing from behind fortifications and stone walls inflicted a staggering casualty rate of almost 50% on the British regulars (even higher among the officer corps); the militia then beat a mostly orderly retreat when they were finally overcome. Those two battles left the British besieged in Boston, where they would remain for nearly a year until dislodged by Henry Knox's artillery in March 1776. Bunker Hill also traumatized the British command, haunting their thinking about attacks on entrenched positions for the rest of the war. When the Continental Army was assembled to carry on the siege, much of its manpower and officer corps was drawn from the militia, including key leaders like Knox and Nathanael Greene. Moreover, the artillery that liberated Boston had been seized by militia in 1775 when Ethan Allen and Benedict Arnold, leading the Vermont militia (the Green Mountain Boys) in an expedition supported by Massachusetts and Connecticut militia, captured the lightly-defended Fort Ticonderoga. And without the militia, the army in 1775 would have been unarmed. The Continental Army being chronically short on supplies and having no official, standard weapon, recruits early in the war fought with whatever guns they brought to the army, either their own or those supplied by the state governments - but while that system was essential to forming an army from scratch, Washington found it unsatisfactory to carry on the war. As a 1981 U.S. Army study described the situation:
It was the policy of the Continental Congress in 1775 to "hire" arms, which meant encouraging each new soldier to bring his own gun, a practice that had been common in militia service. Having established this policy, Congress then left the task of equipping the troops to the Commander in Chief. More often than not, however, the men arrived at camp without arms. When Washington undertook to form a Continental Army from the forces before Boston in 1775, he initiated the first of several measures designed to arm his troops. He began by seeking to retain for the use of the new Continental force the muskets that the men hurrying to the defense of their country had brought to Cambridge. He ordered that no soldier upon the expiration of his term of enlistment was to take with him any serviceable gun. If the musket was his private property, it would be appraised, and he would be, given full value for it. All arms so taken and appraised were to be delivered into the care of the Commissary of Military Stores. To make doubly sure that the weapons would be retained for Army use, Washington threatened to stop the last two month's pay due a soldier if he carried away his gun.
+++
Among the factors contributing to the shortage of arms in the spring of 1776 was the carelessness of the soldiers in maintaining their arms in good working order. An examination of the weapons of the army in New York revealed them to be in shocking condition. Washington issued an order to the regimental commanders to have the arms put in good order as soon as possible and to see that each musket was equipped with a bayonet. Those soldiers who had lost the bayonets they had been issued were to pay for new ones, and if any soldier had allowed his gun to be damaged by negligence, the cost of its repair was to be deducted from his pay. This order by no means eliminated negligence in caring for weapons. It persisted throughout the war....

To promote better care of weapons, Washington substituted a policy of purchasing arms for that of hiring them. During the first two campaigns of the war, it was the custom to encourage both the enlisted soldier and the militiaman to bring their own guns. But Washington soon came to link that policy with the lack of care the soldiers gave their muskets, for under it "a man feels at liberty to use his own firelock as he pleases." Owners of guns took little care of them, retained them when their service expired, and even disposed of them whenever they pleased. As early as January 1776 Washington had indicated that he was ready to purchase any arms offered by a colony or an individual.

The system of hiring, however, continued until February 1777 when Washington initiated preparations for the next campaign. He informed Governor Trumbull of Connecticut that he now wanted guns purchased from owners on the account of the United States. Purchase, he wrote, would result in better care of the weapons and would eliminate many of the bad consequences of hiring arms.
There were other warning signs of the militia's limitations in 1775 as well: the militia at Bunker Hill had strategic depth but failed to use it, being too poorly organized to bring reserve units into the fight in time, and the Green Mountain Boys didn't linger to garrison Fort Ticonderoga once its liquor supplies had run out. An army constituted for the long haul would have to do better.
New Jersey: Problems persisted, but so did the militia's contributions. Washington was disappointed when more New Jersey and Pennsylvania militia didn't show up to assist his campaigns in the region between late 1776 and the summer of 1778. But the New Jersey militia played a valuable role in the series of skirmishes known as the New Jersey Forage War in the winter of 1776-77. Acting sometimes alone and sometimes with modest support from the Continental Army, the militia repeatedly staged ambushes and opportunistic attacks on British and Hessian detachments looking for food and forage for their animals, inflicting a slow bleed of casualties and leaving the enemy jittery and under-supplied: a classic guerrilla campaign, although the word hadn't been coined yet. The New Jersey militia would eventually even draw praise from Washington, long a critic of militia, for its ongoing role in assisting Greene in turning back the final Hessian efforts in 1780 to assail Washington's position in Morristown; Washington wrote of the militia after the Battles of Connecticut Farms and Springfield that "The militia deserve everything that can be said on both occasions. They flew to arms universally and acted with a spirit equal to anything I have seen in the course of the war."
Saratoga: Militia were also important to the pivotal Saratoga campaign. Allen and Arnold's capture of Fort Ticonderoga had cut the British lines of communication in two, severing Guy Carleton's Canadian forces from the Thirteen Colonies. General Burgoyne's expedition, marching south from Canada, was designed to turn the tables. His aim was to seize control of the Hudson River valley and link up with Howe and Clinton in New York, reuniting the British forces while cutting New England off from the rest of the colonies. It started well, as such things often do; Burgoyne seized the forts in early July and scattered the Continental Army's forces in the region with barely a fight. But Burgoyne didn't count on the patriot militia.
Burgoyne's plan called for him to link up with Barry St. Leger, who was marching southeast down the Mohawk River that runs through Western and Central New York and flows into the Hudson just north of Albany. The plan - and reason for the two British forces to march separately - was for St. Leger to gather with him the Iriquois Six Nations and the Loyalist militia. St. Leger laid siege to Fort Stanwix, which controlled the Mohawk River; to relieve the siege, local militia leader Nicholas Herkimer hastily raised about 800 militia, a few dozen Oneida Indians (one of the two Iriquois tribes that sided with the colonists) and wagonloads of supplies. St. Leger chose to meet Herkimer with a thousand men, the bulk of which were Mohawk and Seneca Indians, who ambushed Herkimer as his column wound through a densely wooded ravine on August 6, 1777. The result was the savagely bloody Battle of Oriskany, depicted above. The militia was caught by surprise, several key officers were killed in the opening volley, and Herkimer had his leg broken falling from his horse (he would die of the wounds a few days later). But the militia fought on, Herkimer directing the battle while propped against a tree and regrouping his men to counterattack after a downpour. The battle ended in a British victory, with enormous American casualties that broke Herkimer's militia. But heavy losses from the battle demoralized St. Leger's Indian allies and Loyalist militia, who had expected to play a support and ambush role and let the British and Hessians do the heavy lifting, and instead found themselves fighting a desperate, cornered militia at close quarters. Most of St. Leger's support melted away, greatly weakening his force and leading to its ultimate failure to capture Fort Stanwix (which was relieved by Benedict Arnold on August 22).
While St. Leger was bogged down on his right, Burgoyne faced a second militia threat from his left that ultimately cost him nearly 1,000 casualties, more than 10 percent of his expedition. Approximately 2,000 New Hampshire, Massachusetts and Vermont militia under John Stark (a veteran of Bunker Hill who had served for a time under Washington in the Continental Army before returning home), who raised this force in a little over a week, set out to harass Burgoyne's advance. Burgoyne sent a detachment of Hessians - considered some of Europe's best professional troops - to gather supplies and intercept Stark before he could do more damage or link up with the Continental Army. At the ensuing August 16, 1777 Battle of Bennington (actually located in present-day New York near Bennington, Vermont), Stark's militia faced the Hessians in a pitched battle, albeit with the advantage that the Hessians arrived in two groups of around 600, allowing Stark to defeat them in detail with a large numerical advantage. Stark's militia surrounded the elite Hessian dragoons holding an elevated redoubt; the Hessian commander, Friedrich Baum, was mortally wounded in a last, desperate saber charge, and hundreds of his men surrendered. Few of the Hessians made it back to Burgoyne's army.
As Burgoyne marched south, weakened by the failure of St. Leger, the loss of the Hessians and the defection of his Native American allies and with the Americans felling trees in his path, the Continental Army under Horatio Gates was bolstered by the arrival of thousands of militia, to the point where Burgoyne may have been outnumbered more than two-to-one at the second and final Battle of Saratoga. Militia units fought in the line of battle with the Continentals at Saratoga, which rivals Yorktown as the most important American victory of the war. More important than anything the militia did at Saratoga itself, their presence on the battlefield gave weight to the Continental forces that Burgoyne could not overcome. His surrender on October 17, 1777 permanently ended the effort to divide the colonies and link up with the British forces in Quebec, and was crucial to bringing France into the war.
The South: In the South, the militia had to come more directly to the rescue of the regulars. When the British moved the focus of their offensive operations to the South in 1779, they found a Continental Army much less well prepared and led than Washington's army in the north. Cornwallis routed the defenders of Savannah in 1779 and Charleston in May, 1780, followed shortly by Tarleton's massacre of a smaller Continental Army force at Waxhaws. Horatio Gates attempted to replicate his victory at Saratoga by rallying the militia around a new Continental Army force, but was wiped out by Cornwallis' army (under Lord Rawdon) at Camden on August 16, 1780 (Washington regarded Camden as another foolhardy attempt to rely on militia). Between Charleston and Camden, Cornwallis had captured over 6,000 prisoners, including most of the Continental Army left in the South. The road seemed open to claim the prizes of North Carolina and Virginia.
It didn't work out that way. Heavy-handed Loyalist militias, first under Christian Huck and later Patrick Ferguson, combined with Tarleton's brutality at Waxhaws, enraged the population of the Carolinas and Eastern Tennessee. The first militia victories, at Ramsour's Mill in North Carolina in June and the killing of Huck in South Carolina in July, were small, almost spontaneous engagements (although a study of the records of the militia who fought Huck showed that a number were Continental Army veterans and most had been fighting the British in one form or another since 1775). A landmark of the growing resistance came in October 1780, when a muster of nearly a thousand militia from the Carolinas, Virginia and Tennessee cornered Ferguson in the forest at King's Mountain near the North/South Carolina border, killing Ferguson and destroying his Loyalist militia. In November, Tarleton's feared British Legion - including hundreds of British regulars - were bloodied and beaten by the militia at Blackstock's Farm, South Carolina. There were scores of other, smaller ambushes and militia-on-militia engagements in this period, some with the character of a blood feud.
The militia's victories in the Carolinas begat more American recruitment and more caution for Cornwallis, buying time for Greene to enter the southern theater in late 1780 and re-organize the regulars. But with only a small regular force of a few thousand men, Greene still needed plenty of help from the militia. At Cowpens, South Carolina on January 17, 1781, a combined force of militia and Daniel Morgan's crack riflemen broke the back of Tarleton's British Legion, killing or capturing more than 80% of Tarleton's 1,150-man force and effectively ending British control over South Carolina. Probably less than half of the American force at Cowpens was Continental regulars. The major engagement of the campaign came at Guilford Court House, North Carolina on March 15, 1781, at which Greene (while nominally losing the battle) inflicted sufficient casualties to convince Cornwallis (himself down to less than 2,000 men) to fall back to Virginia, where he would consolidate his forces only to meet his great defeat. As at Saratoga, while the fiercest fighting was done by the Continental regulars, the militia were important at Guilford Court House for their sheer numbers; Greene outnumbered Cornwallis more than two-to-one with a force that was probably around 70-80% militia.
The West: Finally, the Western theater of the war was almost entirely conducted by militia; beyond Western New York and Pennsylvania, there simply wasn't much the Continental Army could do to support operations in the West. The one time in 1781 when the army sent a detachment to assist George Rogers Clark in his campaigns in what became the Northwest Territory, they were defeated en route. This left Clark, a Virginia militia commander, to seize outposts in present-day Illinois and Indiana using Virginia and Kentucky militia. The militia also conducted both offensive and defensive campaigns in the West against the Native American tribes. (The Spanish also made use of militia in the West and South during the war, both in the defense of St. Louis and in Bernardo de Galvez' campaigns in Louisiana and the Floridas).
The Militia, Assessed: The militia were never an adequate substitute for a regular army. Bennington and Bunker Hill notwithstanding, they were often not useful in conventional engagements, especially offensive operations. They maneuvered poorly (e.g, the failure of the militia to arrive in proper position to support the Continental Army at Germantown and Trenton), a key weakness in 18th century warfare, and when not fighting from cover like stone walls or trees they were notorious for breaking formation and running when charged by the enemy. Continental Army commanders had no end of frustration trying to get militia companies to carry out orders and assignments, or even to determine in advance how many militia would show up when mustered. Washington himself had despised the militia as useless ever since his experiences with the Virginia militia in the French and Indian War (beware of Washington quotes about the militia and the right to bear arms that you may see on the internet; several of these are apocryphal and at odds with his actual thinking). Militia units were usually more effective fighting other militia or Native Americans than regular soldiers. And being amateurs who often had families to support, they preferred to stick close to home; Clark was never able to get enough volunteers from the Kentucky militia to carry out his grand plan of a march on Detroit.
The 1779 Penobscot expedition, in which a force composed mainly of Massachusetts and Maine militia (supported by a small detachment of marines) was to make an amphibious landing in Maine and assault a British fort, was a textbook example of the kind of complex operation completely unsuited to militia: despite superior numbers compared to the enemy and some initial momentum, the unwieldy joint command co-ordinated poorly with its Continental Navy support, the Maine militia turned out in smaller numbers than expected, and the militia maintained an ineffective siege and cut and ran when counter-attacked. The commanders of the expedition, including Paul Revere, ended up being hauled before a court-martial, and Maine remained in British hands the rest of the war.
Getting the most out of militia units in battle required tactical flexibility. Daniel Morgan, at Cowpens, ordered the first line of the North Carolina militia to fire two volleys from an advance position and then make an orderly retreat to the rear, with the second line firing three volleys then doing the same; the regulars in the third line would absorb the British charge. Morgan had no faith that the militia could withstand a charge without breaking, and quipped that he made sure not to make a stand near a swamp so the militia couldn't disappear into it at the first sign of the enemy. Herkimer, at Oriskany, had to order his men in the midst of battle to start fighting in pairs, taking turns shooting while the other reloaded, because they were vulnerable to tomahawk attacks while reloading.
But for all their drawbacks, the ability to put militia units in the field was undeniably important, at times crucial, to the colonial cause. The main reason is the balance of manpower. The British, as I noted earlier, usually had 25-30,000 soldiers to work with, of whom 22-25,000 were either British or Hessian regulars. The size of the Continental Army at various points in time can be hard to ascertain due to spotty records, desertions, illness and short enlistments, but its main body seems to have peaked with about 20,000 around the Battle of Brooklyn, and Washington usually fought with about 10-12,000 men at his larger engagements; aside from the large force assembled at Saratoga, the army rarely had more than 5,000 men in any other place, and more often the commanders outside Washington's immediate vicinity had only a few thousand regulars to work with. The Continental Army usually fought with smaller groups of regulars than its adversaries, it lost more battles than it won, and when Washington's main army wasn't present, it almost never won a significant engagement without the presence of militia. The army simply couldn't defend most of the countryside. The militia was a force multiplier that prevented the British from consolidating control, which in turn would have forced Washington to seek active battles he couldn't win. But with the support of the militia, the Americans had the advantage: the British couldn't easily replenish their manpower, which had to be requested from London and shipped across the ocean (this is why they relied on their own Loyalist militia), while the Americans could do so on short notice whenever local authorities felt the need, without even consulting Congress. Besides numbers, the militia harassed the British supply lines, also a vulnerability for an army operating thousands of miles overseas.
And the militia bought time. In the North, the militia confronted and bottled up the British in Boston and seized their Hudson River forts at a time when there was no regular army. In the South, the militia kept up the fight after the regulars had been crushed, buying time for Greene. In New York, the decentralized ability to rapidly raise militia companies to bleed and eventually outnumber Burgoyne's army was essential to the pivotal Saratoga campaign after the regulars had been dispersed by Burgoyne's advance.
The militia didn't win the war, and would never have won it alone. But it is hard to see how there is a Yorktown, a Treaty of Paris and an independent United States without the efforts of thousands of militia from 1775 to 1782.
December 26, 2012
POLITICS/LAW: Gun Control, Gun Rights, Gun Politics and Newtown: Part I of II
The school shooting atrocity in Newtown, Connecticut has, predictably, touched off another round of the perennial gun-control debate. Especially for parents of young children (my youngest is the same age as most of the victims), the horror of the shootings is almost beyond description, and tends to make rational discussion impossible. And also unseemly, as Jonah Goldberg has explained. More to the point, this is one of those issues where the public demands foolproof solutions that remain elusive: we keep saying "never again" after mass shootings, terrorist attacks, and all sorts of other manmade and supposedly preventable disasters, but there's never a perfect answer that guarantees that any such thing will never happen again (this is, for example, why anti-terrorism policies are best focused on terrorist organizations rather than lone nuts). We can only and always base public policy proposals on what will reasonably improve the situation without imposing costs we can't live with.
The reality of no perfect or costless solutions lends both a hysterical quality to the gun debate as well as a one-sided burden of proof. Gun control advocates suggest a goal (the complete non-existence of firearms) that is not politically, legally or practically possible, and argue that opponents of any gun control measure show how their alternative would be 100% effective by comparison to a gun control utopia that doesn't and never will exist. In a more rational, realistic debate, you would compare the actual proposed gun controls to a world without those proposals - and in that rational world, the first question for gun control advocates after Newtown is why gun control in Connecticut didn't work after the Brady Campaign hailed the state's tough gun laws as a model of public safety. Gun control - complete with an "assault weapons ban," waiting periods, background checks, "gun free school zone" laws and the rest - was already tried in Connecticut, and it failed to make a difference. If Newtown means anything in the gun debate, it's that gun control doesn't work.
The trenches are long-since dug on both sides; if you can find clips of Archie Bunker discussing an issue on YouTube, chances are that we have already had a "national conversation" about that issue. Of course, changing the culture can be at least as important as changing the law, so it is certainly helpful to look again at how we handle things like responsible gun ownership and mental illness (besides the shooter himself, his mother bears responsibility for having firearms under the same roof with such a mentally unbalanced young man). If there's one valuable service the NRA could provide in this debate - and Wayne LaPierre's ham-handed press conference failed to provide - it is stepping up the cultural battle to engage responsible gun owners outside of government.
But both advocates and opponents of gun control tend to fall too easily into knee-jerk slogans that go too far. It is no less true for being a truism, for example, that guns don't kill people, people kill people, and that we don't get nearly as many calls for controlling, say, knives or baseball bats when they are misused. But it is also true that guns are the most efficient, portable, and cost-effective killing tools we have: that's exactly why they remain the weapon of choice for soldiers, cops, criminals, and hunters all over the world (and why the right to own a gun matters). There's a strong case that good people with guns can be a more effective answer to armed criminals than gun control; gun control advocates are almost invariably willfully blind to the value of this. But that doesn't mean that proposals to arm everyone, everywhere are a good idea with no costs or a perfect, foolproof solution. It does no good for defenders of gun rights to overstate their arguments, any more than it helps proponents of gun control to ignore the costs and limitations of gun control or to react with incredulity to the idea that the Constitution means what it says. Frankly, if your approach to the Second Amendment is to laugh and ignore it, I'm not going to trust you to take the rest of the Bill of Rights seriously either.
I am probably a lot less pro-gun, and a lot less interested in guns, than most conservatives; I've never owned, fired or even held a gun, and personally I could be perfectly happy keeping it that way. I'd be personally content to live in a world with no guns at all. And I'm open to supporting reasonable gun regulations where there is reason to believe they will have more than just symbolic effects. But I also respect practical reality, the Constitution, and the rights of other people to freedoms that aren't personally important to me. A few thoughts and observations on guns, Newtown and the way forward:
Read More »
July 28, 2012
HISTORY/LAW: And We Think The Legal System Is Rough Today
I think today you would get some headlines if a former California Chief Justice was shot dead attacking a US Supreme Court Justice over a case involving the extortion of a US Senator.
June 29, 2012
LAW: The Supreme Court's Disappointing Tax Ruling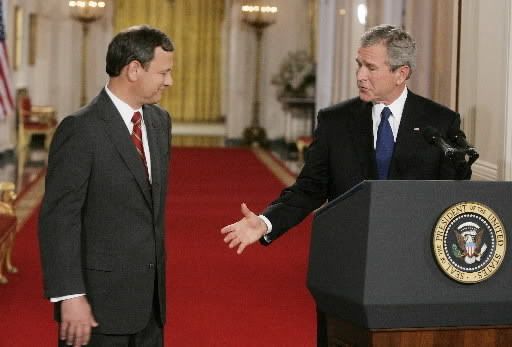 Yesterday's ruling that Obamacare's individual mandate exceeded Congress' power under the Commerce Clause showcased the Supreme Court at its intellectual best: the fruits of years of detailed and heated scholarly and judicial debate, intensive briefing and vigorous argument were reflected in the various opinions. Unfortunately, the same cannot be said of the Court's opinions on the alternative ground - the taxing power - that Chief Justice Roberts and the Court's four Democratic appointees found to be an alternative basis for the mandate. Critics on the Right have assumed that Roberts is wrong about the taxing power, and the cheerleaders on the Left are simply pocketing the result, but neither the various opinions nor most of the commentary have bothered to explain a theory of what Congress can and cannot constitutionally do through its power to tax.
Read More »
June 28, 2012
LAW/POLITICS: The Big Decision
You better not pout, you better not cry, you better not shout I'm telling you why. The Commerce Clause is coming to town....
Here's my writeup on what happened. More to follow on other days, I'm sure.
A few other observations:
-In the long run, I'd rather lose the ones we can fix democratically than the ones we can't.
-If Congress starts justifying every new regulation as a tax, Grover Norquist is going to be a very busy man.
-Romney has raised a vast amount of money from a lot of new donors today. Even more than energizing and galvanizing the base in the presidential race, focusing on repeal as a political goal should help down-ticket Republicans in Senate races (in states like Missouri, Ohio, Virginia and Florida) who lack Romney's baggage on the issue.
-Both the Roberts and Scalia opinions are very explicit about the fact that Obamacare puts "massive new costs on insurers" and is essentially collectivist in using the mandate to force young people to subsidize the care of others by buying policies that will deliver them less benefits than the premiums they pay.
-I don't know that anybody predicted a lineup of 5-4 for the mandate under the taxing power but 7-2 against the withholding of Medicaid funds from states that refuse to join the expansion of the program. It's remarkable that Obama's own Solicitor General at the time Obamacare was written joined an opinion calling it "a gun to the head" of the states.
-For all the flap before the decision about Justice Scalia rethinking Wickard v Filburn in his new book, neither his opinion nor Roberts' actually argues for overturning Wickard or Gonzales v. Raich. That may come another day, but for now the Court simply distinguished them.
-I see in some quarters the notion that Scalia was wrong somehow to refer to Ginsburg's opinion as "the dissent," but her opinion is 4 Justices dissenting from the Court's conclusion that the mandate wasn't supported by the Commerce power. That is, technically, a dissent on that issue.
-Justice Thomas' pithy 2-page opinion basically says that Congress is a spoiled child the Court didn't say no to often enough & now it's grown into an idiot teenager that does stupid things like try to force people to buy insurance policies. I paraphrase, but not by much.
-Characterizing the mandate as a tax may make it easier for Republicans, procedurally, to justify using the reconciliation process to repeal the bill with 51 votes instead of 60 in the Senate.
-This morning's result will make Obama look even more ridiculous the next time he frames Citizens United as the work of a runaway right-wing Court.
-A prediction: the centerpiece of Chief Justice Roberts' legacy on the court will be a case that hasn't arisen yet.
Other commentary around the web worth reading:
Erick Erickson on why he's not that down on John Roberts.
Krauthammer explains the institutional reasons that may have motivated Chief Justice Roberts to uphold the law.
Sean Trende compares Roberts' decision to Marbury v Madison, which was my first thought as well.
Avik Roy looks at how the Medicaid decision could explode the federal deficit.
Tom Scocca looks further down the road at the impact of the Commerce Clause decision.
-In case you missed it, why IPAB is unconstitutional in at least two ways.
June 27, 2012
LAW: My Predictions on the Health Care Case
I follow the Supreme Court fairly closely and, I like to think, intelligently, having participated in briefing a number of cases before the Court. (As usual, my speculation is my own, and not the view of my firm). But I'm as much in the dark as everyone else on how the Court will decide any given case - indeed, the more veteran and expert the Supreme Court practitioner you talk to, the more uncertain they are likely to be in making predictions.
That said, we may as well all make our educated guesses now, while the jury (so to speak) is still out. Here, without much further explanation, I'll offer mine, all of which will be rendered inoperative in less than 24 hours.
1. It looks as if Chief Justice Roberts will write the main opinion, possibly covering all the issues in the case. Sean Trende and Jack Balkin explain why this is so. If Roberts writes an opinion covering all four issues (bear in mind, there are only four issues in the case if the Court rules in the challengers' favor on the Anti-Injunction Act and the mandate and severs at least some of the statute), expect a very long opinion and a whole bunch of opinions concurring and dissenting in differently-numbered/lettered subparts.
2. Judging by the arguments, the overall weakness of the Administration's case, and the simple fact that the whole shebang remains undecided at Term's end, I'll be surprised if there are more than one or two votes to declare the mandate a tax that the Court can't address until 2014 under the Anti-Injunction Act. Court may even be unanimous on that score.
3. Forced to predict, I'll predict that the Court will strike down the individual mandate, 5-4. I can't say I'm overwhelmingly confident in that prediction.
4. On severability, I think the most likely outcome is actually that the Court does what the Solicitor General asked in the event the mandate goes down, and throws out only the community rating and guaranteed issue provisions, probably on a 6-3 vote. That may not be an entirely principled compromise, but it at least has the advantage of being endorsed by the Administration, as opposed to leaving the Justices to decide on their own what is and is not integrally related to the mandate.
5. The enormous sleeper in the case is the Medicaid challenge. I could be wrong, but I don't expect the Court to be willing to rule that Congress exceeded its authority under the Spending Clause here. The bad news for conservatives is that, after years of the Court warning that there are limits to how far Congress could go in using the spending power to indirectly dictate to the states things it cannot directly dictate, the Court would effectively have to concede that it will never tell Congress that it has breached that limit - you simply can't find a more coercive program than Medicaid, which amounts to a quarter of most state's budgets and as to which - as the states repeatedly emphasized - Congress did not even offer a Plan B for what happens if a state opts out. I expect a thundering, epic dissent from Justice Scalia on this abdication if that is where we come out.
March 29, 2012
LAW/POLITICS: A Word About Charles Fried
Charles Fried has suddenly become a very popular fellow on the Left. The former Reagan Solicitor General and Bill Weld appointee to the Massachusetts Supreme Judicial Court is being touted by the Washington Post's in-house left-wing activists Greg Sargent and Ezra Klein, as well as ThinkProgress and Media Matters and its frenetic professional tweeters Eric Boehlert and Oliver Willis over Professor Fried's support for the constitutionality of Obamacare. Dahlia Lithwick went further, using Prof. Fried's prediction of an 8-1 decision as evidence that "[t]he conservative legal elites don't believe in the merits of this challenge". It's not surprising that these folks are in such a rush to get the cover of a former Reagan lawyer to restore their talking point - now in tatters after a week of serious, sober and probing questioning from the Supreme Court - that only an extremist would think there is any constitutional issue at all with Obamacare. But there are some things they're not telling you about Charles Fried.
Now, let me preface this by saying that I have a lot of respect for Prof. Fried. He was my constitutional law professor and probably the best teacher I had in law school, a brilliant man who had taught just about every area of law under the sun and was especially talented at bringing together the strands of disparate areas of the law. I read his book about his days as the SG before I started law school, and I respected his willingness - as a guy who is not pro-life - to argue, twice, for overturning Roe v Wade. He was also the faculty adviser for the Law School Republicans, which I headed for a time. Prof. Fried has indeed been, in the past, a longstanding member of the GOP legal establishment; he testified in favor of John Roberts' Supreme Court confirmation, and in 2006 wrote a NY Times op-ed defending his former deputy, Samuel Alito, as "not a lawless zealot but a careful lawyer with the professionalism to give legally sound but unwelcome advice" and "a person who can tell the difference between the law and his own political predilections."
But if you think brilliant people can't be horribly wrong, you have not spent much time studying lawyers and the law. And if you've been reading the left-wing activists, you might not have learned that the 76-year-old Prof. Fried has not only been a vigorous defender of Obamacare who famously testified that the federal government could mandate that you buy vegetables and join a gym, he also voted for President Obama and wrote him what amounted to a political love letter last summer, wrote a book in 2010 with his son which he characterized as showing that the Bush Administration's anti-terrorism policies "broke the law" and were "disgusting and terrible and degrading," and has been a vociferous critic of the Tea Party.
Read More »
February 15, 2012
LAW/POLITICS: Indecent Proposition
The Ninth Circuit's 2-1 decision last week in Perry v. Brown upheld the decision of Judge Vaughan Walker holding that the people of the State of California violated the Equal Protection Clause of the 14th Amendment by passing - in a statewide referendum in 2008 - Proposition 8. Prop 8 amended the California Constitution to define marriage as between one man and one woman, restoring the rule previously set forth in California statutory law until overturned by the California Supreme Court earlier in 2008. Prop 8 garnered over 7 million votes, two million more than John McCain in liberal California - it was the supported by 52.3% of the same electorate that broke 61-37 for Barack Obama, including 58% of black voters and 59% of Latino voters.
Despite some game efforts to meddle with the burden of proof based on the sequence of events, the core of the decision - written by veteran arch-liberal Judge Stephen Reinhardt - was the same as that of the district court: the assertion that there is no possible rational basis for distinguishing between traditional, opposite-sex marriage and same-sex marriage. More specifically, in the California context, the court found that the federal constitution gives federal judges the right to dictate the language itself, holding that California's voters were not even permitted to reserve the term marriage to opposite-sex marriage while providing effectively all the practical state-law benefits of marriage to same-sex couples through "domestic partnership."
There are arguments for and against same-sex marriage as a policy matter, but the argument for declaring that the Constitution mandates that only one set of those arguments be considered "rational" is itself irrational and intellectually indefensible. This is so not only because it begs the question by redefining the language and because it ignores basic biological reality, but most of all because the argument for striking down Proposition 8 treats history, culture, tradition and social convention inconsistently. It should not be taken seriously as constitutional law.
Read More »
August 3, 2011
BUSINESS: Negotiating Through The Media
There are many species of bad journalism, most of which involve too much opinion by the writer, but sometimes the opposite is true and a writer gives you the apparent facts without the context needed to make sense of them. Let me use an article from the NY Times about 30 Rock to illustrate a common type of bad journalism that I find to be equally amusing and annoying: reporting negotiating positions without bothering to explain to the reader to take negotiating positions with a grain of salt, let alone how to interpret statements made in the course of negotiations. This has been a common thread in scores of articles these past few months about - among other topics - the debt ceiling negotiations, the Libya war, the perpetual Israel-Palestine 'peace process,' the NFL and NBA labor negotiations, the Mets' legal dispute with the Madoff trustee and other business machinations and their efforts to re-sign Jose Reyes, and the legal imbroglio surrounding the Dodgers. I've read more articles on all these topics than I could count that failed to give the reader the guidance to put the parties' statements in the context of the underlying negotiating dynamics.
The Times tells us, first, that Alec Baldwin has said he's leaving 30 Rock after next season, a departure that of course would be a terrible blow to a show built around the tensions between his (awesome) character, Jack Donaghy, and Tina Fey's Liz Lemon. It may well be true that Baldwin sincerely has other things on his mind, maybe even a run for public office, and/or that he's feeling he's done all he could with the character. But it's at least equally likely that he could be persuaded to stay on if NBC offers money or other contractual concessions to make it worth his while.
Then we get the response from NBC brass and from Lorne Michaels, the show's executive producer:
Executives from the show and NBC aren't sure, but they made it clear in interviews here this week that his departure would not mean an automatic end to the award-winning comedy.

NBC's new entertainment chairman, Bob Greenblatt, said: "I'd love nothing more than to have Alec for the duration of the show. That's my goal. Let's see what we get."

NBC's interest in keeping "30 Rock" around for at least one more year after the coming season can be explained by the need for more episodes to enhance the show's resale value in syndication.

The executive producer of "30 Rock," Lorne Michaels, was more definitive about a future for the comedy, even if Mr. Baldwin turns down all blandishments to continue. "I would hope he would want to go on," Mr. Michaels said on Monday. "But we're going to keep doing the show."
Again: I don't doubt that NBC would very much like to extend the show's run one extra season for syndication purposes; many a sitcom past has been kept on past its proverbial shark-jumping point for that reason. If 30 Rock is still making money at that point, the network would probably try to soldier on without Baldwin. And Lorne Michaels has never been a guy who thought any of his cast members were indispensable (to put it mildly). But this all smacks strongly of a negotiating posture: the network and Michaels are doing interviews here precisely to send Baldwin the message that he's not holding all the cards. And the reporter, Bill Carter, doesn't breathe a word of that, probably because he knows full well why they are giving him these interviews.
Of course, Greenblatt and Michaels have their own competing agendas:
Mr. Greenblatt did open the door to a possible disagreement with Mr. Michaels over the re-entry of "30 Rock" onto NBC's schedule. The show's sixth-season premiere has been postponed until midseason because of the pregnancy of its star, Tina Fey.

Asked if "30 Rock" was ensured a spot back on NBC's successful Thursday night comedy lineup, Mr. Greenblatt said, "That is a good question, and I really don't have an answer for it." He added, "Nothing's written in stone."

But as far as Mr. Michaels is concerned, it is. "The show will be back on Thursdays," he said confidently.
Of course, if Baldwin's future with the show is in doubt, that's one reason the network would not want to commit valuable Thursday night prime-time space, plus Greenblatt is taking charge of a fourth-place network and probably should keep his options open. But NBC has to keep Michaels happy, too; as the creator of Saturday Night Live, he remains a vital part of the network's brand image. Michaels' certainty here is obviously intended to send an unsubtle message that he will not be a happy camper if the network moves his prime-time baby out of its Thursday night sinecure.
I don't mean to pick on Carter, who in this article has at least offered us enough quotes from each of the participants that a skeptical reader can piece together what is really being said here; that's not always the case with this sort of journalism. But in general, reporters aren't doing their jobs if they don't report how someone involved in negotiations could stand to gain from taking a particular position in public, and worse still if they straight-facedly claim that someone will never make a particular concession (e.g., Jose Reyes won't talk about a new contract during the season), when in fact they might well do so for the right price. The dynamics of negotiations and how they are handled through the media can differ across situations, but there are a finite number of basic underlying approaches to negotiating, and they crop up across many different fields of endeavor.
Consider the debt ceiling debate - surely many Republicans would have preferred to pass 'cut, cap and balance,' and some were genuinely opposed to raising the debt ceiling at all. But for many people involved in the fight, pushing for the ideal policy, even if it was the policy they wanted, was also a matter of getting leverage to extract a better deal when the time came to compromise. Similarly, many Republicans sincerely opposed any deal that would raise any taxes at all; others may have been willing to trade some revenue-raisers for something better, but found it convenient to stay in line with the ATR pledge against tax hikes as a posture unless and until that better offer materialized. None of this is insincere; it's just good bargaining.
Learn to look for the signs of negotiating postures between the lines of news articles, and they will surface again and again in every section of the paper.
July 15, 2011
LAW/BASEBALL: The Roger Clemens Fiasco: What the Hell Just Happened?
Originally published at Grantland
If you're a baseball fan half-watching the news reports from the Roger Clemens trial, you probably have a lot of questions right now. Like: Didn't the trial just start? How did it end so quickly? What the hell is a mistrial anyway? The Baseball Crank is happy to answer them for you.
1. How Mistrials Work
The simple legal explanation is that a mistrial occurs when something goes wrong during a trial that would make it impossible to uphold a guilty verdict. Rather than waste time finishing the trial and getting a verdict that would have to be thrown out on appeal anyway, the judge simply halts the proceedings and sends the jury home. Judges have a lot of leeway to decide that a mistrial is necessary; as Chief Justice John Roberts explained in a 2010 case for which a mistrial was declared because the jury had deadlocked, "Trial judges may declare a mistrial 'whenever, in their opinion, taking all the circumstances into consideration, there is a manifest necessity' for doing so" — a fairly open-ended rule. If you've ever watched Law & Order, you've seen this happen a hundred times — and while mistrials aren't as common in the real world as they are on TV, they're a routine feature of the criminal justice system. Sometimes the court will rule that the defendant's rights have been compromised so badly he or she can't be retried, but mistrials more often allow the government to try the case again.
The roots of the rules against retrying a criminal defendant come from the Double Jeopardy Clause of the Fifth Amendment, which provides that you can't be tried twice for the same crime. But the Supreme Court has held since 1824 that it doesn't necessarily violate the Double Jeopardy Clause to try a defendant again if the jury never reached a verdict. And the rules for deciding when a second trial would be unfair to the defendant are also somewhat elastic — as the Supreme Court put it in 1973, there's no "rigid, mechanical rule" for deciding when a mistrial makes a second trial impossible. Instead, the judge has to decide things like whether a second trial would drag the defendant through unfair delays, whether it would give the prosecution an unfair advantage to have a second bite at the apple (for example, where a prosecution witness failed to show up for trial or performed badly, or where the defense revealed a surprise strategy), and whether the mistrial was engineered on purpose by the prosecution's misconduct. In Clemens' case, Judge Reggie Walton hasn't ruled yet on whether Clemens can be tried again, and has set a September 2 hearing date for arguments by the lawyers. So, in all likelihood, even if he makes a quick decision, a new trial is not going to start until October at the earliest, and could be many months later.
2. How Did This End Up as a Mistrial?
Clemens is on trial for perjury in his answers to Congressional investigators and in Congressional hearings in February 2008. Because his statements to Congress happened in Washington, D.C, he's on trial there before the same judge who heard the perjury case against Lewis "Scooter" Libby, former chief of staff to Vice President Dick Cheney. Perjury cases are a strange animal, because the prosecution generally has to prove the facts the defendant lied about, that the defendant knew he was lying, and that the lies were about something that was significant to the investigation or hearing.
There was a lot of skirmishing before the trial over what evidence the judge would let in. Clemens' former trainer, Brian McNamee, supposedly has physical evidence that Clemens took steroids, and Clemens is in big trouble if the jury believes that evidence. (His lawyer says it was faked.) But another key witness would apparently have been Andy Pettitte, Clemens' longtime teammate in Houston and in the Bronx and one of the few people to escape an admission of steroid use with his reputation largely intact. If the jury believed Pettitte's testimony that Clemens told him he'd used HGH, that would not only show that Clemens lied, but that he knew he was lying — so Pettitte's testimony was obviously crucial.
One of Judge Walton's rulings before the trial was that prosecutors couldn't call Pettitte's wife, Laura, to essentially repeat things Pettitte had told her he'd heard from Clemens, since she hadn't talked to Clemens herself and would just be adding another voice to make Pettitte's testimony sound more credible. But on just the second day of the trial, prosecutors played a videotape of Maryland Congressman Elijah Cummings quoting from an affidavit given by Laura Pettitte. That's a double foul — not only did the prosecutors get her statements in front of the jury after the judge ruled they couldn't, they did it without putting her on the stand to be cross-examined. Judge Walton, explaining that "I don't see how I un-ring the bell" once it's been heard by the jury, immediately stopped the trial and ended up declaring a mistrial at the request of Clemens' lawyer.
Judges don't always declare mistrials when juries hear evidence they're not supposed to — there's a lot of evidence that goes into even a short trial, and not all of it is make-or-break. Often judges just tell a jury to disregard what they just heard, and the legal system assumes that they obey those instructions. But Pettitte is clearly the second-most-important prosecution witness after McNamee himself, and likely the harder one for Clemens to discredit, with his soft-spoken demeanor, sincere faith and contrition for his own HGH use and none of the seediness of McNamee. Especially with the prosecutors having already violated another of Judge Walton's rulings — referring in opening statements to HGH use by Pettitte, Chuck Knoblauch and Mike Stanton — Judge Walton concluded that this one was too big to let pass.
3. Will Roger Clemens Stand Trial Again?
Now, it's the great question of 2005-07 again: is that all for Roger Clemens? Will Judge Walton decide that it's unfair to Clemens if he has to be retried?
It seems likely that the case can be tried again fairly quickly — the parties are ready and well-financed, the witnesses aren't hard to find. So the arguments will most likely center on whether this was a stunt the prosecution pulled on purpose and whether it gets some unfair advantage from starting over or from having heard the defense's opening arguments. Certainly Rusty Hardin, Clemens' lead lawyer, is likely to make much of the argument that the prosecutors knew full well they were introducing evidence the judge had told them not to use. Judges don't like being disobeyed. But he may have a harder case arguing that there's any real advantage gained by the prosecutors or that they actually wanted a mistrial. After all, the government has already wasted a ridiculous amount of money on this case when the Department of Justice has much bigger fish to fry (people lying on Capitol Hill is the ultimate dog-bites-man story, and usually on subjects that pretend to be more important than baseball), and it won't look good for these prosecutors if possibly the biggest case of their careers gets thrown out for good over this. And it's much harder, if not impossible, for a defendant to argue that the court shouldn't have called a mistrial when the defendant asked for one — as Hardin did here. So the likely outcome is another trial.
As for Clemens, he's learning the hard way that criminal cases, unlike baseball games, sometimes make you wait a long time to find out who won and who lost. But it would be the most ironic ending of all if Judge Walton decides that the prosecution tried to get an unfair advantage and has its case erased from the books.
July 14, 2011
BASEBALL/LAW: No Decision For Clemens
June 29, 2011
LAW/POLITICS: The Centralizing Impulse
Michael Barone has an excellent essay on what the partial dissent in Wal-Mart v Dukes says about how businesses should be run. As someone who practices a lot of class action defense, my main interest in the case* was the procedural aspects, including the point on which the Court was unanimous: you can't use Rule 23(b)(2)'s mandatory, no-opt-out class action device and "Trial by Formula" for suits seeking individual damages. But Barone focuses on the real fissure that led to the 5-4 split on whether the case presented common, class-wide issues - the fact that Wal-Mart delegates discretion over personnel decisions down to the local store level and holds managers accountable simply for results - and how the dissent's approach would spell the end of that entire management style. This feeds into one of Barone's larger points: so much of "progressivism" is, for all its emotional hostility to big business, fundamentally dependent on an economy and society in which decisions are made on a nationwide basis by large, centralized institutions like big corporations, the federal government and large labor unions. Defined-benefit pension plans, nationwide class actions, a massively complex corporate tax code, volumes upon volumes of federal regulations - all these things are spectacularly ill-suited to addressing a decentralized world in which even people connected to large institutions are genuinely empowered at the local level, to say nothing of their poor fit with smaller businesses that lack the economies of scale to cope with byzantine federal regulatory demands, rent-seeking plaintiffs lawyers and long-term pension and health care costs for current employees.
Read More »
June 28, 2011
LAW: Ignorance
Aaron Worthing over at Patterico's place has great fun at the expense of an amazingly ignorant TIME magazine hatchet job on the Constitution and its originalist defenders.
June 9, 2011
LAW/POLITICS: The Perils of Complexity
As a practicing lawyer, I naturally have a professional interest in vague and/or complex legal rules that require lots of expensive legal research, training and experience to understand and explain. But complexity isn't just costly to consumers of legal services, and thus a burden on business as well as on citizen access to the courts. It's also a drag on the economy and on personal liberty, as businesses and ordinary citizens must choose between paying lots of compliance lawyers or steering too wide of increasingly large gray areas. It risks in particular the unfair, arbitrary and sometimes corrupt or discriminatory abuse of the criminal justice system to prosecute things that were hard to foresee as violations of the law. And it demeans democracy, as the actual making of law is done by judges and bureaucrats rather than citizen-elected legislators.
One of the greatest virtues of Justice Scalia in his quarter-century on the Supreme Court (he celebrates 25 years on the High Court in September) has been his structural critique of, and systemic assault on, unnecessary legal complexity. In three opinions this morning, he focused attention on three different aspects of that same problem - one of which was graphically illustrated by yesterday's news regarding the widespread practice of waivers under Obamacare. And last week's news regarding the indictment of John Edwards illustrates how the failure to heed Scalia's wise observations has made a hash of efforts by campaign finance "reformers" to regulate political speech in the United States.
Read More »
April 13, 2011
BASEBALL/LAW: Not Buying Bonds
So the verdict has come down in the Barry Bonds trial, and while the jury was unable to reach a verdict on three counts of perjury, they convicted Bonds of one count of obstruction of justice based on his grand jury testimony regarding whether he was given steroids or HGH by his trainer, Greg Anderson, or allowed Anderson or others besides his doctor to inject him. As with the Manny Ramirez story, this is yet another example of how baseball news has been unable to escape the hangover of the PED scandals.
While I recognize that perjury in a grand jury setting is a huge red flag for any prosecutor, I ultimately think this case was a waste of resources by the Justice Department; it's hard to see how the whole steroids ring was that major a law enforcement priority to begin with, or Bonds' testimony that crucial to it, that it was really going to be a useful exercise to pour enormous resources into a public trial of the man. (For background, some thoughts here and here on what makes up a serious enough case of perjury to be worth prosecuting). And that's coming from a guy who's hated Bonds for nearly 25 years now.
But while I'm skeptical of the prosecution, the jury verdict isn't as nonsensical as some people are making it out. Here's what the judge apparently told the jury about the charges. Unlike the perjury statute, on which I did some work in law school, I am not that well-versed in the caselaw under 18 USC 1503, the obstruction statute; according to a summary on the Justice Department's website, obstruction can include the following:
Giving false denials of knowledge and memory, or evasive answers...or false and evasive testimony...False testimony may be a basis for conviction, ...however, false testimony, standing alone, is not an obstruction of justice.
(Citations omitted; it doesn't seem from the cases cited that the Supreme Court has yet laid out a definition of obstruction other than to require a very specific intent in false-statements-to-investigators cases). Here, the judge charged the jury in the perjury counts that they needed to find the following elements:
1. The defendant testified under oath before a grand jury;

2. The testimony described above was false;

3. The testimony was material to the grand jury before which he testified; and

4. The defendant knew that the testimony described above was false and material to the grand jury before which he testified.

A statement was material if it had a natural tendency to influence, or was capable of influencing,the decision of the grand jury to which it is addressed.
By contrast, the obstruction charge:
In order for the defendant to be found guilty of Count 5, the government must prove each of the following elements beyond a reasonable doubt:

1. The defendant corruptly, that is, for the purpose of obstructing justice,

2. obstructed, influenced, or impeded, or endeavored to obstruct, influence, or impede the grand jury proceeding in which defendant testified,

3. by knowingly giving material testimony that was intentionally evasive, false, or misleading.

A statement was material if it had a natural tendency to influence, or was capable of influencing, the decision of the grand jury.

The government alleges that the underlined portion of the following statements constitute material testimony that was intentionally evasive, false or misleading. In order for the defendant to be found guilty of Count 5, you must all agree that one or more of the following statements was material and intentionally evasive, false or misleading, with all of you unanimously agreeing as to which statement or statements so qualify:

1. The Statement Contained in Count One
2. The Statement Contained in Count Two
3. The Statement Contained in Count Three
In short, if the jury found that Bonds' statements were intentionally evasive or misleading, they could convict even without being convinced that they were outright false. That's a significant difference, and would seem to justify the jury in convicting on an obstruction charge on the same facts on which they were unable to convict on perjury. The statement he was convicted on was Statement C in the charge:
Q: Did Greg [Anderson] ever give you anything that required a syringe to inject yourself with?

A: I've only had one doctor touch me. And that's my only personal doctor. Greg, like I said, we don't get into each others' personal lives. We're friends, but I don't - we don't sit around and talk baseball, because he knows I don't want - don't come to my house talking baseball. If you want to come to my house and talk about fishing, some other stuff, we'll be good friends, you come around talking about baseball, you go on. I don't talk about his business. You know what I mean?...

Q: Right.

A: That's what keeps our friendship. You know, I am sorry, but that - you know, that - I was a celebrity child, not just in baseball by my own instincts. I became a celebrity child with a famous father. I just don't get into other people's business because of my father's situation, you see...
Presumably, the jury may have felt that Bonds was misleading or evasive by deflecting this question with a denial that he'd had anybody inject him, without explicitly denying what he was asked - whether Anderson gave him something to inject himself with. Which is a common-sense enough reading of that testimony. At least under the perjury statute, it's not a crime to give a literally true answer that evades the question, the lesson of which - hammered home to most lawyers - is that you need to keep asking until the witness is pinned down. As I said above, I'm not really sure if this is the law under the obstruction statute, but it's safely within what the judge told the jury, so you can't fault them for following instructions.
March 21, 2011
LAW: Regulating The Fourth Amendment Out of Existence
The Fourth Amendment, which protects Americans from unreasonable searches and seizures and demands that judicial officers issuing search warrants do so only on a showing of probable cause, is an important guarantee of our civil liberties, designed to protect personal privacy - especially in the home - from random governmental snooping. The Fourth Amendment tends to get a lot of bad press because it is usually enforced only by the Exclusionary Rule, which keeps the government from using illegally obtained evidence; by definition, the Exclusionary Rule protects only the rights of people with incriminating evidence to hide. It's also subject to various common-sense exceptions to allow law enforcement to operate on public streets when a warrant is impractical or public safety is imminently threatened. But whatever the misuses of the Exclusionary Rule, the protection against unreasonable searches and seizures remains a core Constitutional right.
And like all such rights, it is bound to come under more pressure the larger the regulatory state grows and the further it sinks its tentacles into every avenue of our existence. The growth of the regulatory state is a much greater threat to rights like these than are ordinary law enforcement or even the national security state, both of which are much more narrowly focused in their goals and thus unlikely to expend much effort harassing ordinary citizens.
A clear example of how the growth of the regulatory state threatens the rights protected by the Fourth Amendment was pointed out this morning by Justice Alito, in an opinion joined by Chief Justice Roberts, Justice Scalia and Justice Thomas concurring in the denial of a certiorari petition (scroll to the last two pages of the pdf):
Our cases recognize a limited exception to the Fourth Amendment's warrant requirement for searches of businesses in "closely regulated industries." ...The thinking is that, otherthings being equal, the "expectation of privacy in commercial premises" is significantly less than the "expectation in an individual's home." ...And where a business operates in an industry with a "long tradition of close government supervision" - liquor dealers and pawnbrokers are classic examples - the expectation of privacy becomes "particularly attenuated."...

In this case, a New Jersey appellate court applied this doctrine to uphold a warrantless search by a state environmental official of Robert and Michelle Huber's backyard.... The Hubers' residential property contains wetlands protected by a New Jersey environmental statute...According to the court below, the presence of these wetlands brought the Hubers' yard "directly under the regulatory arm" of the State "just as much" as if the yard had been involved in a "regulated industry." ...

This Court has not suggested that a State, by imposing heavy regulations on the use of privately owned residential property, may escape the Fourth Amendment's warrant requirement.
(Emphasis added; citations omitted).
Justice Alito went on to note that the Court was properly declining to take the case for procedural reasons: the decision came from an intermediate appellate court, not a state Supreme Court, and thus didn't meet the Court's usual criteria for resolving disputed issues of federal law. But it is noteworthy nonetheless that the Court's four conservative Justices felt it important to remind lower courts that the creeping expansion of regulation up to the very doorstep of private homes - the heartland of the Fourth Amendment's protections - should not be used as an excuse to treat private property's privacy as yet another thing subject to bureaucratic whim.
January 19, 2011
POLITICS/LAW: The Winning Statistic in the Same-Sex Marriage Debate
There are a welter of issues raised by the public policy debate over same-sex marriage and whether to treat it, for purposes of the law, as identical to traditional opposite-sex marriage. Among other things, there is the broader debate over the propriety of valuing tradition (i.e., the collected experience by trial and error of large numbers of people over time) and the respect we give to broad-based popular sovereignty in evaluating human relationships. But even treated purely as a matter of quantifiable empirical social science, the legal debate comes down to whether there exists any rational basis for distinguishing the two relationships. The burden of establishing the complete absence of such a rational basis is on the proponents of court-mandated "marriage equality." And new Census data makes that burden harder to carry.
While I'm in favor of granting civil-union status to consenting same-sex adults, I have made the point at great length previously (see here and here) that the most obvious legal argument for why opposite-sex relationships are different from same-sex relationships - and can be recognized as such in democratically-enacted laws - is that they are vastly more likely to produce children, for reasons so biologically obvious they should not have to be repeated. Now the New York Times has given us some statistics from the Census Bureau that confirm the relatively low number of same-sex couples that are raising children (even before we get to the issue of bearing biological children): "About a third of lesbians are parents, and a fifth of gay men are." The Times article breaks this out by region, but even its most optimistic spin shows an incidence of child-rearing that would be very low by the standards of opposite-sex couples:
About 32 percent of gay couples in Jacksonville are raising children, Mr. Gates said, citing the 2009 Census data, second only to San Antonio, where the rate is about 34 percent.
Consider, by contrast, the overall Census data for married couples. If you compare the "All Families" line to the "With own children, any age" line, you can quickly calculate that 60.2% of married couples have children in the household, and 74% of those include at least one child under age 18. If you break it out by the age of the heads of household, you see that a very large proportion of married couples in the prime child-bearing years have children at home - 24.6% for married teenagers, 37.7%, 22.8% and 26.1% for married couples 55-64, 65-74 and age 75+, respectively, but for the prime years 58.5% (age 20-24), 69.8% (25-29), 80.6% (30-34), 86.2% (35-39), 84.9% (40-44), 77.8% (45-49), and 62.1% (50-54). And the declining numbers after age 55 simply reflect people who have finished the job of parenthood. If that's not a statistically significant disparity, what would be? I defy anybody to come up with any significantly-sized sample of same-sex couples at any age that shows over 80-85% to be engaged in raising children.
At the end of the day, this is why the real action in the legal battle - other than simply judge-shopping - is in the proponents trying to change the legal standard by which their evidence should be judged. Because the data is against them.
December 13, 2010
LAW/POLITICS: The Mandate
I haven't had a chance to review it or collect my thoughts yet, but here's the just-issued opinion from the US District Court for the Eastern District of Virginia holding the individual mandate portions of Obamacare to be unconstitutional on the grounds that it exceeds the scope of Congress' Article I power over foreign and interstate commerce.
UPDATE: One of my Redstate colleagues has a thoughtful analysis of some of the practical issues.
August 30, 2010
LAW: The Billable Market
One of the enduringly stupid genres of legal writing is bemoaning the billable hour, which everyone hates but which has endured for a variety of practical reasons I've written about repeatedly in the past. This from the American Lawyer's AmLaw Daily is an extreme example of the genre:
Yet it survives because it has powerful defenders, including the U.S. Supreme Court's conservative five-man majority. Yes, the obstacles facing those seeking better days are that formidable.

The lawyers in Perdue v. Kenny A sued on behalf of children in Georgia's state-run foster care program. After eight years, the trial court awarded attorneys fees under the federal statute permitting winning plaintiffs to recover from the losers in such cases. In its April 2010 ruling, the Supreme Court adopted a rule that, ultimately, will reduce that monetary award by several million dollars.

Writing for the majority, Justice Alito took offense at the suggestion that the prevailing civil rights lawyers should "earn as much as the attorneys at some of the richest law firms in the country." He seems to think that's a bad thing.

Importantly, the Court rejected the argument "that departures from hourly billing are becoming more common." It noted that "if hourly billing becomes unusual, an alternative to the lodestar method [hours worked times billing rate] may have to be found. However, neither the respondents nor their amici contend that that day has arrived."

But now how will that day ever arrive? In 1983, the Court first adopted the lodestar calculation as a useful starting point for fee awards. Now, its first significant ruling on the issue in almost 30 years has stripped away almost everything but the lodestar in determining a lawyer's appropriate compensation level.

Where's the room for practitioners to experiment away from hourly billing? Nowhere to be found in the majority opinion. In fact, the Court's analysis extends beyond civil rights cases to "virtually identical language in many of the federal fee-shifting statutes." It will influence any federal court evaluating any kind of fee request--fee-shifting or not, including bankruptcy petitions. State courts will continue to use the lodestar approach in probate, divorce, and other proceedings.
This ignores the fact that - as the Court pointed out - the Court would be open to reconsidering its rule if the market changed, i.e., the market for legal services not subject to court approval but negotiated between willing parties with their own money. The job of the court in approving fee-shifting awards (or in class action or bankruptcy cases) is to attempt to produce a judicial resolution that best approximates what would be negotiated privately. If the private market changes, so will the law.
August 5, 2010
LAW/POLITICS: The Prop 8 Decision: Having It Both Ways
Judge Vaughan Walker, the chief district judge of the US District Court for the Northern District of California, handed down his post-trial decision yesterday in Perry v. Schwarzenegger, holding that Proposition 8 - the referendum approved by California voters in 2008, amending the California Constitution to define marriage as between a man and a woman and thus deny recognition to same-sex "marriages" - violates the Due Process and Equal Protection Clauses of the Fourteenth Amendment to the federal Constitution. In a larger sense, the lawsuit, seeking to overturn judicially a status quo that has existed for essentially all of human history and was only recently reaffirmed by the California electorate, is yet more proof that it's not conservatives who are on the offensive in the 'culture wars'. But even focusing on the judicial process, and setting to one side its reliance on the oxymoronic concept of "substantive due process," Judge Walker's decision is fundamentally flawed in three ways, two of which represent failures of reasoning and the third of which highlights the structural problem with substituting judicial "factfinding" for the collected judgment of a democratic electorate. Specifically:
(1) Judge Walker's decision is internally, logically inconsistent in its treatment of the worth of cultural values, arguing that morality and tradition are not a valid basis for supporting the legal status of marriage, but at the same time finding a Constitutional violation from the fact that the same-sex alternative (domestic partnerships) lacks the social and cultural status that marriage has...and which it derives from its grounding in longstanding moral, cultural and religious traditions;
(2) Judge Walker's decision ignores the compelling state interest in promoting childbearing and childrearing within the context of opposite-sex marriage, and the absence of such an interest in same-sex marriage, specifically ignoring the fact that heterosexual relationships produce many more children than homosexual relationships; and
(3) the whole idea of leaving core judgments about a society's most central and longstanding values to a single judge rather than respect the collective wisdom of a diverse electorate is fundamentally anti-democratic.
Let's review these one at a time.
Read More »
July 21, 2010
LAW/POLITICS: Swallowing The Rule
Randy Barnett looks at the radicalism of the legal theory invoked to defend Obamacare. Barnett admits that he himself adheres to a particularly narrow view of the scope of federal powers and particularly broad view of the Ninth and Tenth Amendments, but as he points out, even if you don't buy his vision of the Constitution, the counter-argument would all but eliminate the existing limits on Congress' enumerated powers. Key excerpt:
[W]e are all looking at the law as it currently exists and observing that the Supreme Court has never upheld the use of the commerce power to mandate that everyone engage in economic activity. All it has ever done is regulate or prohibit those who choose to engage in economic activity. As such there is no existing authority for extending the Commerce Clause this far.

This is an entirely conventional legal argument....[T]he claim that this power is unprecedented is demonstrably true. If the commerce power had ever been used like this before, these lawprofs would have been able to produce an example....

[Y]ou want to know another claim that is unprecedented? The claim that Congress may require any person in the US to do anything it deems to be in the public interest or pay a fine or penalty to the IRS. I do not know who first came up with this theory, but whoever it was was pushing the envelope of federal power beyond anywhere it had ever gone. The Tax power has never been used to impose a mandate on the American people and the Supreme Court has never recognized such a power.

So I will make this prediction: If five justice vote to uphold the individual mandate, they won't use the Tax power theory because (a) its implications are just too radical and (b) there is zero public support for such a constitutional proposition.
Read the whole thing.
March 29, 2010
POLITICS: 8-K? What's An 8-K?
Coming as it does somewhat within my area of professional expertise, this is perhaps the most alarming example yet of the complete ignorance of the Obama Administration and Capitol Hill Democrats regarding how business operates - and to think these same people will be voting on overhauling financial services regulation:
The White House political and legislative operations were said to be livid with the announcement by several large U.S. companies that they were taking multi-million or as much as a billion dollar charges because of the new health-care law, the issue was front-and-center with key lawmakers. By last Friday, AT&T, Caterpillar, Deere & Co., and AK Steel Holding Corp. had all announced that they were taking the one-time charges on their first-quarter balance sheets. More companies were expected to make similar announcements this week.

"These are Republican CEOs who are trying to embarrass the President and Democrats in general," says a White House legislative affairs staffer. "Where do you hear about this stuff? The Wall Street Journal editorial page and conservative websites. No one else picked up on this but you guys. It's BS."

On Friday White House chief of staff Rahm Emanuel and Obama senior advisor Valerie Jarrett were calling the CEOs and Washington office heads of the companies that took the financial hits and attacked them for doing so. One Washington office head said that the White House calls were accusatory and "downright rude."

The companies are taking the charges because in 2013 they will lose a tax deduction on tax-free government subsidies they have had when they give retirees a Medicare Part D prescription-drug reimbursement. Many of these companies have more than 100,000 retirees each. AT&T may have more than three-quarters of a million retirees to cover.

"Most of these people [in the Administration] have never had a real job in their lives. They don't understand a thing about business, and that includes the President," says a senior lobbyist for one of the companies that announced the charge. "My CEO sat with the President over lunch with two other CEOs, and each of them tried to explain to the President what this bill would do to our companies and the economy in general. First the President didn't understand what they were talking about. Then he basically told my boss he was lying. Frankly my boss was embarrassed for him; he clearly had not been briefed and didn't know what was in the bill."

It isn't just the President who didn't understand his own proposal. Late Friday, House Energy and Commerce Committee Chairman Henry Waxman and Rep. Bart Stupak, chairman of the Oversight and Investigations panel, announced that they would hold hearings in late April to investigate "claims by Caterpillar, Verizon, and Deere that provisions in the new health care reform law could adversely affect their company's ability to provide health insurance to their employees."
Read the whole thing. H/T Moe Lane. Then, read Mark Steyn's explanation of the specific change at issue and why it's likely to change corporate behavior:
In 2003, Washington blessed a grateful citizenry with the Medicare prescription drug benefit, it being generally agreed by all the experts that it was unfair to force seniors to choose between their monthly trip to Rite-Aid and Tony Danza in dinner theatre.

However, in order to discourage American businesses from immediately dumping all their drug plans for retirees, Congress gave them a modest tax break equivalent to 28% of the cost of the plan.

Fast forward to the dawn of the ObamaCare utopia. In one of a bazillion little clauses in a 2,000-page bill your legislators didn't bother reading (because, as Congressman Conyers explained, he wouldn't understand it even if he did), Congress voted to subject the 28% tax benefit to the regular good ol' American-as-apple-pie corporate tax rate of 35%.

For the purposes of comparison, Sweden's corporate tax rate is 26.3%, and Ireland's is 12.5%. But just because America already has the highest corporate tax in the OECD is no reason why we can't keep going until it's double Sweden's and quadruple Ireland's.

I refer you to the decision last year by the donut chain Tim Hortons, a Delaware corporation, to reorganize itself as a Canadian corporation "in order to take advantage of Canadian tax rates." Hold that thought: "In order to take advantage of Canadian tax rates" - a phrase hitherto unknown to American English outside the most fantastical futuristic science fiction.

Ask yourself this: If you impose a sudden 35% tax on something, are you likely to get as much of it? Go on, take a wild guess. On the day President Obama signed ObamaCare into law, Verizon sent an e-mail to all its employees warning that the company's costs "will increase in the short term."

And in the medium term? Well, U.S. corporations that are able to do so will get out of their prescription drugs plans and toss their retirees onto the Medicare pile. So far just three companies - Deere, Caterpillar and Valero Energy - have calculated that the loss of the deduction will add a combined $265 million to their costs.

There are an additional 3,500 businesses presently claiming the break. The cost to taxpayers of that 28% benefit is about $665 per person. The cost to taxpayers of equivalent Medicare coverage is about $1,200 per person. So we're roughly doubling the cost of covering an estimated five million retirees.
Now, let me explain this real simple: If you do something that's going to cost a company a lot of money, they have a whole lot of legal reasons why they have to tell their shareholders that sooner or later. And, if they're being prudent, they will tell them sooner rather than later when it starts showing up in the company's cash flow and the stockholders panic. Dennis the Peasant goes through this in a bit more detail, and he and Erick and Ace all look at Waxman's plan to drag the disclosing CEOs before a Congressional committee to explain why they are daring to inform their shareholders of the impact that the new regulations, specifically the withdrawal of tax breaks, will have on their business.
At least honest leftists would admit that yes, they were doing something genuinely harmful to publicly traded employers, although honest leftists would next try to pass even more laws to prevent the companies from doing anything to pass on the costs to employees, customers and/or taxpayers so as to preserve enough return to shareholders to enable the company to keep raising capital to stay in business. But in the happy-fairy-land of guys like Obama and Waxman, there are never any costs or tradeoffs to heaping new taxes and regulations on businesses in the middle of a recession, and no behavioral incentives changed when you meddle with the tax code.
The level of ignorance here is staggering. George W. Bush understood this stuff. Sarah Palin understands this stuff. Yet, these people whose self-image depends on telling themselves how much smarter than Bush and Palin they are, are continually taken by surprise by these things.
UPDATE: Ben Domenech looks at how Waxman is banking on intimidation but may end up getting more than he bargained for by calling witnesses who have no realistic choice but to contradict him.
March 23, 2010
LAW: Triple FAIL
Here's the opening of the syllabus of today's lone Supreme Court opinion, United Student Aid Funds, Inc. v. Espinosa, No. 08-1134, a unanimous decision written by Justice Thomas:
A plan proposed under Bankruptcy Code (Code) Chapter 13 becomes effective upon confirmation, see 11 U. S. C. ss1324, 1325, and will re-sult in a discharge of the debts listed in the plan if the debtor completes the payments the plan requires, see s1328(a). A debtor may obtain a discharge of government-sponsored student loan debts only if failure to discharge that debt would impose an "undue hardship" on the debtor and his dependents. ss523(a)(8); 1328. Bankruptcy courts must make this undue hardship determination in an adversary proceeding, see Fed. Rule Bkrtcy. Proc. 7001(6), which the party seeking the determination must initiate by serving a summons and complaint on his adversary, see Rules 7003, 7004, 7008. Respondent Espinosa's plan proposed repaying the principal on his student loan debt and discharging the interest once the principal was repaid, but he did not initiate the required adversary proceeding. The student loan creditor, petitioner United, received notice of the plan from the Bankruptcy Court and did not object to the plan or to Espinosa's failure to initiate the required proceeding. The Bankruptcy Court confirmed the plan without holding such a proceeding or making a finding of undue hardship. Once Espinosa paid his student loan principal, the court discharged the interest. A few years later, the Department of Education sought to collect that interest.
If you're keeping score at home:
(1) The debtor failed to use the proper procedure to request the discharge of his interest obligations;
(2) The creditor failed to object when given notice of this defective proceeding; and
(3) The court failed to make the necessary findings to justify the discharge.
Can't anybody play this game?
Sensibly enough, after being presented with this train wreck of mutual malpractice, the Court decided to let sleeping dogs lie, holding that the creditor couldn't go back later on and reopen the judgment, having failed to object at the time (the creditor had argued, and the Ninth Circuit had agreed, that the court's failure to make the hardship finding was equivalent to acting without jurisdiction and thus voided the judgment even without a timely objection).

February 23, 2010
LAW: A Small Victory For Federalism
A unanimous Supreme Court this morning, in Hertz Corp. v. Friend, No. 08-1107 (U.S. Feb. 23, 2010), held that a corporation's "principal place of business" under the federal diversity-jurisdiction statute and the Class Action Fairness Act (CAFA)
refers to the place where the corporation's high level officers direct, control, and coordinate the corporation's activities. Lower federal courts have often metaphorically called that place the corporation's "nerve center." ... We believe that the "nerve center" will typically be found at a corporation's headquarters.
At first blush, while Justice Breyer's opinion is of great practical interest to commercial litigators, it would seem to be little more than a routine dispute over the construction of a federal statute governing the jurisdiction of the federal courts. But buried within is a small victory for horizontal federalism or what I have long referred to as "federalism's edge," i.e., protecting the balance of federalism from being upset by a single state's efforts to assert jurisdiction over the nation as a whole. Stay with me for just a bit of background and you'll see why.
Read More »
January 14, 2010
POLITICS/LAW: Martha Coakley, Bad Prosecutor
It's worth recalling, as the Massachusetts Senate election approaches, that Martha Coakley is not just some bland Democratic machine apparatchik. She's a bland Democratic machine apparatchik with a long record as a prosecutor that includes some very ugly things.
Exhibit A is the notorious case, familiar to readers of the Wall Street Journal over the past three decades, of Gerald Amirault. The case, discussed in summary here, was a terrible miscarriage of justice involving fantastical accounts of sex abuse of children, exposed by Journal reporter Dorothy Rabinowitz; it was originally prosecuted by another politically ambitious Democrat, Scott Harshbarger. And then:
When Martha Coakley became district attorney of Middlesex County in 1999, the Amiraults were still in the news. But by this time hardly anyone believed they were guilty of the horrendous crimes they were alleged to have committed. In fact there was no evidence that anyone had abused any children in the Fells Acres Day Care.

But what did Martha Coakley do when the Parole Board voted unanimously (5-0) to pardon Gerald Amirault? She did everything in her power to see that he stayed in prison, including sending an assistant DA to oppose his release at the hearing. Coakley also went on talk shows to spout her views about his guilt. (Read about Martha Coakley's involvement in Cheryl Amirault's Plea Bargain also).
That alone should disqualify Coakley as a candidate for higher office. But there's more. Such overzealousness is why criminal-defense-minded writers like Radley Balko and Jeralyn Merritt - neither of them exactly a right-wing Republican - are opposed to Coakley. Both cite other examples as well (Balko notes that Coakley first came to prominence in the notorious "shaken-baby" case against British nanny Louise Woodward, in which Woodward's murder conviction was reduced to manslaughter by the judge).
But overzealousness in questionable (or worse) cases isn't Coakley's problem. There's also the opposite, her lenient treatment of a Somerville cop who raped his 23-month-old niece - yes, a toddler - with a hot curling iron. Coakley's office let him out without bail pending trial; only under her successor was he convicted and sentenced to two life terms in jail.
It starts to be apparent that the persistent incompetence and tone-deafness of Coakley's campaign may not be a new thing for her.
UPDATE: Bigjournalism.com takes a similarly harsh look at Coakley's role in letting notorious pedophile Father John Geoghan off the hook in 1995.
SECOND UPDATE: But she is tough on ladies' gardening clubs.
THIRD UPDATE: Rabinowitz lays into Coakley.
November 24, 2009
WAR/LAW: Ignorance of History
Ed Morrissey has some fun with an article contending that if trials were good enough for the Nazis, they should be good enough for Al Qaeda - but completely ignoring the fact that the Nuremberg trials were military commissions without the full panoply of criminal procedures available today in federal court.
November 23, 2009
WAR/LAW: Everyone Is A Critic
Want an illustration of problems faced by putting terrorists on trial that don't arise in military commissions or in ordinary criminal prosecutions? Try this:
A legal team is going to New York to prevent the use of evidence provided by Germany in seeking a death penalty. Berlin wants to ensure that promises made by the US are kept if the suspects are found guilty.

A team of observers from the German government is going to New York to oversee the trial of five suspects accused of orchestrating the September 11 terrorist attacks in the United States, the news magazine Der Spiegel reported on Saturday.

The federal trial of the suspect Khalid Sheikh Mohammed and his four co-defendants was announced on November 13 by the US Justice Department. The government also asserted that it intends to seek the death penalty if the accused are found guilty.

Germany, which does not have a death penalty, provided evidence for the trial on the condition that it could not be used to support a death sentence. Several members of the al Qaeda cell that planned and executed the attacks of September 11 were previously based in the northern German city of Hamburg.

"In this case we will observe very closely that the given assurances are kept," Justice Minister Sabine Leutheusser-Schnarrenberger said.
Now, we can certainly tell the Germans to mind their own damn business, but since the entire point of this exercise is good PR with the "international community," that's not going to advance the purpose of the trial.
November 20, 2009
BLOG: Quick Links 11/20/09
*Lots of interesting stuff out there on Sarah Palin and her book tour. the Daily Beast looks at how Palin's book and tour are a one-woman economic stimulus package. Obama's organization wants a part of that action too: Organizing for America says Palin's book tour is "dangerous," so please give them $5. As liberal writer Ezra Klein notes of the Palin coverage:
Liberal sites need traffic just like conservative sites, and the mainstream media needs traffic more than both. And Palin draws traffic. This is actually pretty good revenge for a politician who hates the media. The press had a good time showing Palin to be a superficial creature who relied more on style than on substance, and in getting the media to drop everything and focus on her book tour, she's proving that they're much the same.
Amazingly, two positive Palin pieces at Salon, and neither of them written by Camille Paglia: a favorable review of her book and a look at what she means and why she's not going away as a public figure.
And witness the McCain campaign's crack rapid-response team in action: more than a year after the election, the NY Times finally gets to talk to the stylist who bought the Palin family's clothes, and admits that Palin had nothing to do with the money that was spent.
*Mitt Romney takes apart how Obama's inexperience has led to his failure to set clear priorities and resulting lack of focus on the war and the economy while he pursues as-yet-unfinished health care and cap and trade bills and failed efforts to salvage the campaigns of Jon Corzine and Creigh Deeds. It's a mark of how inexperienced and incompetent Obama is that he can be lectured credibly on these points by a 1-term governor like Romney and a half-term governor like Palin. Michael Gerson looks in more detail at the mess that is Obama's decision-making process in Afghanistan.
*Another glorious victory for the stimulus:
The Southwest Georgia Community Action Council, after receiving about $1.3 million in funding from The American Recovery and Reinvestment Act, reported creating or saving 935 jobs in their Head Start preschool program that only employs 508 people.
*Byron York looks at why Eric Holder is refusing to disclose how many Justice Department lawyers have previously represented the other side in the war.
*Patterico, as usual, is a man not to tangle with, and he remorselessly dismantles an LA Times columnist over the latest Breitbart ACORN videos. It's a facepalm with egg and crow!
*Jonathan Karl notices a $100 million payoff to Louisiana in the Senate healthcare bill to buy Mary Landrieu's vote. John Conyers, in griping about Obama's posture on the House bill, speaks about "the Barack Obama that I first met, who was an ardent single-payer enthusiast himself."
*Michael Rosen looks at Al Franken's so-called "anti-rape" bill that would preclude arbitration of sexual harrassment and various negligence-based employment claims. As Rosen notes, given that the law already bars arbitration of claims arising from rape, whereas the things it would actually change are much less dramatic, it is flatly false to describe opposition to the bill as being "pro-rape" - but then, that's pretty much Franken's M.O.
November 19, 2009
WAR/LAW: Gee, I Had Not Thought of That
Lindsey Graham exposes the extent to which Attorney General Holder simply doesn't have a well-thought-out plan for how to handle interrogations of captured enemy combatants in a way that makes a rational distinction between those who should be given Miranda and other warnings in preparation for civilian prosecution, and those who should not. It's impossible for anybody involved in battlefield detentions to watch this video and come away with any sort of guidance from the nation's chief law enforcement officer. As a number of people have pointed out, whatever this is, it isn't the rule of law.
UPDATE: And Leahy doesn't even think there's any value in interrogating bin Laden.
November 18, 2009
LAW: Alito Speaks
I had the pleasure of hearing Justice Alito speak at the Federalist Society Convention a few years back; I didn't make it this year, but apparently he was again both entertaining and insightful, and Above the Law has a recap. H/T. A highlight:
Referring to [then-Judge Sotomayor's] opening statement, Alito said, "There was not a word in that statement that was controversial, but that's not how it was received by her progressive audience." He cited as an example a post on the Federalist Society's Web site by Georgetown law professor Louis Michael Seidman, in which Seidman wrote, "I was completely disgusted by Judge Sotomayor's testimony today. If she was not perjuring herself, she is intellectually unqualified to be on the Supreme Court. If she was perjuring herself, she is morally unqualified."

"And those were the words of one of her supporters," Alito said. "I had a lot of opponents, but I never had any supporters like that."
November 17, 2009
WAR/LAW/POLITICS: The Public's Not Buying The Trial
Here in New York, the Obama Administration's decision to try Khalid Sheikh Mohammed and other Al Qaeda terrorists in the civilian justice system in downtown Manhattan has garnered plenty of well-earned criticism, including from New York's leading anti-terrorism experts like Rudy Giuliani, Michael Mukasey (who handled the blind sheikh trial as a district judge before becoming President Bush's third Attorney General) and Andrew McCarthy (who was one of the prosecutors), and Long Island Congressman Peter King. And not just from the Right; even arch-liberals like Daily News sportswriter Mike Lupica have weighed in against the decision. Now the people are being heard from, and while the polls as usual show some diversity of opinion, the public is deeply skeptical of this enterprise even before it gets underway, let alone after what promises to be many months of grandstanding by the terrorists, gridlock in lower Manhattan, possible setbacks in the prosecution and the hemmhoraging of scarce resources on the trial(s) (as my retired-NYPD dad put it: "there's going to be plenty of overtime for the cops.").
The critics' bases for opposing a trial are numerous, and several of them are reviewed by Erick here. And the polls now show those criticisms are shared by a majority of the nation's voters and a significant minority even in liberal New York City, with the rest uncertain.
To quickly summarize the case against the trials:
Read More »
November 13, 2009
WAR: The Khalid Sheikh Mohammed Lower Manhattan Reunion Tour
Pardon me if I am seeing red this morning:
Khalid Sheikh Mohammed, alleged mastermind of the Sept. 11, 2001, terrorist attacks, and four others accused in the attacks will be put on criminal trial in New York, Attorney General Eric Holder is expected to announce later Friday.
WHAT IN THE HELL IS WRONG WITH THESE PEOPLE?
So, Barack Obama will be staging his own New York production of Chicago, with Khalid Sheikh Mohammed as Roxy Hart ("You had it coming, you had it coming, you only have yourselves to blame...." ). We will be treated to months upon months of front page headlines giving a platform to this lunatic war criminal. The courthouses and City office buildings in lower Manhattan (City Hall, the state courts, the immigration offices, the Court of International Trade, the US Attorney's Office, the DA's office, and the main city office building that does marriage licenses and the like are all within about a two-block radius of the federal courthouses and the Metropolitan Correctional Center) will be snarled with massive security, as if lower Manhattan needs more traffic and more armed men. We'll have to have pretrial hearings on the inevitable countless motions about how KSM was apprehended and the evidence against him collected, undoubtedly to the detriment of vital sources of intelligence, like when we lost the ability to track Osama bin Laden by cellphone after our tracing of his calls was revealed by a prosecution under the DOJ Criminal Division then headed by...Eric Holder. And that's even before he starts in on the sob stories about being waterboarded. I'm not seriously concerned that KSM stands any chance of being acquitted, but a hung jury? It only takes one person with extreme political or religious views, one juror who just can't abide the death penalty (even assuming Obama's DOJ pursues it). Just imagine the controversy, if there are Muslims in the jury pool, over what questions prosecutors are permitted to ask them and whether they can be challenged. And of course, it sends the message to our enemies that there's nothing you can do to us that will get you sent through a process rougher than the one we used on Michael Vick or Martha Stewart.
I know I have spoken and written many rough things about Obama, but as Michael Moore would say, most New Yorkers voted for the man - why is he doing this to us?
It's impossible, really, to caricature this White House; even Josiah Bartlett didn't run through this many liberal stereotypes in his first season. Obama needs new writers. Blow up the World Trade Center and kill 3,000 Americans? Jail! Don't buy health insurance? Jail! Win the Nobel Prize for doing jack squat. Travel to Copenhagen to beg and grovel unsuccessfully for the Olympics, and pledge to go visit Hiroshima and Nagasaki, but blow off traveling to Berlin to commemorate the victory of freedom over Communism (then give a tepid speech on the subject that refuses to acknowledge Ronald Reagan). Commemorate the 70th anniversary of the Soviet invasion of Poland by unilaterally abandoning missile defense installations in Poland. Insult and disdain one faithful ally after another - Britain, India, Israel, Poland, Colombia, you name it - and cozy up to our enemies, with nothing to show for it - nothing to show for anything he's done in foreign affairs. All but ignore democratic protests in Iran while supporting an illegal effort by Honduras' president to stay on beyond the end of his term. Suddenly complain about corruption and electoral fraud in Afghanistan, while seeking the favor of Hugo Chavez and Mahmoud Ahmadenijad and Vladimir Putin - heck, Obama endorsed half a dozen people in Chicago more corrupt than Hamid Karzai. On and on and on we go, with President Apology constantly straining to run down his country's record and talk up the propagandized view of history of its enemies. He's taken more time to "evaluate" General McChrystal's recommendations about Afghan policy than it took George W. Bush to invade Afghanistan and capture Kabul after September 11. It would be funny if it wasn't tragically stupid and bound to get people killed. There is no mistake of our past that Obama is unwilling to remake.
If there's an upside to all this, after months of watching KSM up close, even liberal New Yorkers may be ready to give Dick Cheney a medal.
October 31, 2009
LAW: For My Next Witness, I Call Mr. Peanut
From AmLaw Daily, a classic Halloween tale of sexual harassment litigation. Worth reading the whole thing, but this is undoubtedly the highlight:
Cognex and its CEO, Robert Shillman, retained Lukey, and she sat in on what she remembers as a six-day deposition of Shillman. That's when the case took a bizarre turn. Shillman--known for his sense of humor and his devotion to Halloween, Lukey says--wore a different Halloween costume to each day of his deposition. The get-ups included a priest costume (complete with garlic necklace to repel vampires) and, most memorably for Lukey, a full Mr. Peanut costume, top hat and all. One problem: The hat made the costume top-heavy, and Shillman at one point toppled out of his chair when he tried to lean back, Lukey says.
October 28, 2009
BLOG: Quick Links 10/28/09
*Josh Painter looks at how the latest financial disclosure forms tell the story of the intense financial pressure put on Sarah Palin by the stream of bogus ethics complaints filed by left-wing bloggers, culminating in the complaint that prevented her from accessing funds raised for her legal defense. It certainly makes a compelling case why an ordinary person in Palin's shoes would step down rather than be driven under by the expenses. Whether that's enough to absolve her as a potential presidential candidate is another matter; we tend to expect potential presidents not to act like ordinary people. Of course, most politicians would have escaped the mounting debts by writing a book or giving speeches for money, but Palin may have felt, not without reason, that any such activities while serving as governor would lead to further ethics complaints that would tie up those sources of income as well. Meanwhile, Melissa Clouthier looks at a CNN poll finding 70% of the public currently thinks Palin unqualified to be president.
I'm not picking a horse for 2012 yet, nor will I until after 2010. It's unclear if Palin will run, anyway. I do know a few things. One, for reasons I've been through many times, I'd much prefer to support a more experienced candidate - we're not the Democrats, after all, who have permanently forfeited the right to say anything on this subject by backing Obama - and the fact that people in my position are even open to Palin at all at this juncture is a sign of the weakness of the field so far. Two, Palin has proven to be extraordinarily effective at retaining the public's interest and even at exercising her influence as a guerilla opposition leader armed with nothing more than a Facebook page; by mostly absenting herself from the public eye except for Facebook and a few op-eds and obscure speeches, she's kept 'em wanting more (witness the explosive early pre-orders for her book, which non-fiction publishing people viewed as unprecedented), while still driving the public debate (i.e., "death panels"). But the Newt Gingrich experience is vivid proof for Republicans that effective guerillas don't always make good leaders when they come into power.
Whichever way Palin chooses to go, the book tour (including the appearance on Oprah, who is naturally hostile but not really accustomed to tough interviews) will be a sort of second coming-out for her on the public stage that will be critical and should reveal whether she has spent well her time out of the limelight in terms of boning up for future policy debates. We'll be able to assess her future much better in a few months.
*Meanwhile, a man to watch if he gets persuaded to run is Indiana Governor Mitch Daniels. (H/T) I'll have more on him another day...upside: Daniels is serious, tough-minded, won re-election in Indiana in 2008 (while it was carried by Obama) after being given up for politically dead in 2006 (when his low approval ratings were blamed as a cause for heavy GOP House losses in the state, paralleling a similar trend in Ohio and Kentucky). Downside: Daniels is as yet reluctant to run (recall how well that worked out with Rudy and Fred), and as a public speaker he's dry as dust.
*The Democratic circular firing squad over health care continues. And Jay Cost explains why the continuing threat to Lieberman from the Left has made it politically necessary for him to oppose the public option.
*Dan Riehl looks at how the GOP made the disastrous decision in the Congressional race in NY's 23d district to nominate Dede Scozzafava, who now seems likely to finish third in that race. Meanwhile, Newsbusters notices that the NY Daily News still refuses to acknowledge the existence of Doug Hoffman, the Conservative candidate in the race. Jim Geraghty is unsparing on the folly of Newt's continuing support for Scozzafava.
*George W. Bush, motivational speaker - without a teleprompter. The WaPo seems astonished that a man who won something on the order of 110 million votes in two national elections is actually a decent speaker. Key quote from Bush: "It's so simple in life to chase popularity, but popularity is fleeting."
*On the anniversary of his death, Bill Kristol remembers Dean Barnett.
*Naturally, he's retracted it, but you can't top Anthony Weiner's initial assessment of Alan Grayson as being "one fry short of a Happy Meal."
*Interesting breakdown of TV ad rates.
*ABA Journal on the tragic saga of Mark Levy.
September 29, 2009
LAW/POLITICS: Whoopi Goldberg, Moral Monster
Arguing that drugging and forcibly penetrating a non-consenting 13-year-old girl isn't one of the bad kinds of rape.
I knew Whoopi was rude, an ignoramus (she told John McCain last year that the Constitution doesn't prohibit slavery) and a walking crime against comedy, but even I was startled to discover her cavalier attitude towards the violation of a young girl.
Oh, and also following the same story with what only tries to be parody: the Onion.
September 28, 2009
LAW: The Age of Consent
This Salon piece says pretty much everything that needs be said about Roman Polanski.
UPDATE: This is also a good point. But then, sexual abuse of minors just doesn't get taken half as seriously when it's...well, pretty much anybody else.
September 24, 2009
LAW/POLITICS: Nuts To That
Leon Wolf disposes swiftly of the legal "merits" of ACORN's lawsuit against Breitbart. One of Jonah Goldberg's readers has more, although I'm skeptical of his third point, on standing grounds (as to RICO, anyway; the False Claims Act would be more a matter of finding something new, and I'm not familiar with whether you can use civil discovery to become an "original source" for qui tam purposes).
Via Ace, ACORN is also $2 million in the hole in paying its taxes.
June 19, 2009
POLITICS/LAW: The More Things Change...
Leon Wolf has some fun explaining why President Obama's actions in the Inspector General firing scandal show Obama relying on the Unitary Executive Theory.
Not that there's anything wrong with that; we conservatives have been standing up for Justice Scalia's view of the unitary nature of executive power - and the democratic accountability it promotes - for years. It's the people who blathered about it during the Bush years who didn't know what they were talking about, and now have to pretend that they were in favor of this kind of thing all along, much the way they only learned to despise the Independent Counsel when they found themselves on the receiving end of it.
June 11, 2009
WAR/LAW: Living Down to the Stereotype
Must-read on Obama Administration's decision to give Miranda warnings to captured jihadists. Like so many things Obama has done, this one was derided as a straw man when Sarah Palin claimed last year that he would do it.
May 28, 2009
LAW: The Hazards Of Blogging A Subject You Do Not Understand
I don't know whether Jason Linkins at the Huffington Post is a lawyer, but from this post I have to assume not - and that he really should have talked to a lawyer before publishing it.
The main thrust of Linkins' post is his argument that Justice Scalia in his 2002 opinion in Republican Party of Minnesota v. White somehow endorsed the notion that it's appropriate for judges to make policy. (I have discussed before the importance of that opinion in judicial-nomination fights for a different reason: Justice Scalia noted that the restrictions in question imposed a nonsensical distinction between what a judge can say before and after announcing a candidacy for judicial office, and in so doing explained why it is silly to question whether a judge is "impartial" simply because he or she has previously stated views about what the law is.)
So, did Justice Scalia defend the making of policy by judges? It's true that nobody really disputes that at the margins, a judge in many cases will be involved in some level of policymaking and policy considerations, and that some of the questions courts must resolve entail the judges' view of how the world actually works. Justice Scalia, however, would seem a curious witness to call on this point, as he is the figure in American public life most associated with the view that the legitimacy of a court's decisions depends upon limiting judges' discretion to the maximum possible extent and never losing sight of the fact that the Constitution and federal statutes are democratic enactments whose interpretation must at all times conform to what the people understood they meant at the time they became law.
Let's look at the quotes Linkins chooses and why they are - assuming Linkins was writing in good faith - so hilariously misguided.
Read More »
May 26, 2009
POLITICS/LAW: I Forgot
Dahlia Lithwick has. Orin Kerr hasn't.
LAW/POLITICS: SCOTUS Prediction
Just to get on record before the expected announcement at 10:15 this morning, I will be shocked if Obama does not pick Judge Diane Wood of the Seventh Circuit for the Supreme Court. Wood is a veteran federal appellate judge, she's female, she's a relatively low-key personality (usually an asset in confirmation hearings), she's reliably liberal, and he knows her personally from Chicago. Downsides? Well, Obama, like Bush, wants badly to name the first Hispanic Justice, but there are always multiple considerations in picking a Justice; Bush never got there either, and Obama may well have one or two more picks in the next few years. Otherwise, the main downside - if you consider it one - is that Judge Wood's record will put the abortion issue front and center even more than the usual SCOTUS battle.
UPDATE: No sooner had I written these words than the word came down that Obama has instead chosen Second Circuit Judge Sonia Sotomayor.
I'm going to need to be very cautious in writing about this nomination battle, for professional reasons. Let's just say that everyone with any interest in making a fight of this nomination is very happy with this pick.
SECOND UPDATE: Ruffini notes that Obama is making this announcement the same day the California Supreme Court is set to decide whether to throw out the verdict of the people of California in supporting Proposition 8, the anti-same-sex marriage proposition. Unclear whether Obama is hoping to preempt the issue, but the net result will likely be a sudden shift of focus to social issues.
May 18, 2009
LAW/BUSINESS: PCAOB and Sarbox In The Dock
The Supreme Court this morning granted certiorari in Free Enterprise Fund and Beckstead and Watts, LLP v. Public Company Accounting Oversight Board, et al., No. 08-861 on the Court's docket. The case will be briefed over the summer, heard in the Fall (after, among other things, Justice Souter's retirement, assuming all goes on schedule) and decided some time between next December and July 2010. Given that my firm and/or my clients may well end up being involved in the case, I won't try to handicap its success or get too far into its merits, but know this: the issue before the Court presents important questions generally about the scope of separation of powers restrictions in economic regulation, and specifically about the constitutionality of a key provision of Sarbanes-Oxley and, potentially, could threaten the entire statute.
Last August, a divided panel of the DC Circuit rejected a separation of powers challenge to the provision of Sarbanes-Oxley governing the Public Company Accounting Oversight Board's appointment. For the uninitiated, PCAOB promulgates accounting rules for public companies. The core question was whether the PCAOB's powers were such that constitutionally, its members should have been directly accountable to the President under the Appointments Clause. Judge Judith Rogers, joined by Judge Janice Rogers Brown, found that the statute did not unduly dilute the executive branch's control over the PCAOB:
We hold, first, that the Act does not encroach upon the Appointment power because, in view of the [SEC]'s comprehensive control of the Board, Board members are subject to direction and supervision of the Commission and thus are inferior officers not required to be appointed by the President. Second, we hold that the for-cause limitations on the Commission's power to remove Board members and the President's power to remove Commissioners do not strip the President of sufficient power to influence the Board and thus do not contravene separation of powers, as that principle embraces independent agencies like the Commission and their exercise of broad authority over their subordinates.
Slip op. at 3 (emphasis added). In short, the court found "no instance in which the Board can make policy that the Commission cannot override" and thus no undue intrusion on the President's power, acting through the SEC, to control the PCAOB. Id. at 33.
Judge Brett Kavanaugh dissented, on essentially similar grounds to Justice Scalia's masterful (but lone) dissent in the 1988 independent counsel case, Morrison v. Olson (the Independent Counsel case), although he also argued that the constitutional problems here go beyond those in Morrison:
The President's power to remove is critical to the President's power to control the Executive Branch and perform his Article II responsibilities. Yet under this statute, the President is two levels of for-cause removal away from Board members, a previously unheard-of restriction on and attenuation of the President's authority over executive officers. This structure effectively eliminates any Presidential power to control the PCAOB, notwithstanding that the Board performs numerous regulatory and lawenforcement functions at the core of the executive power. So far as the parties, including the United States as intervenor, have been able to determine in the research reflected in their exhaustive and excellent briefs, never before in American history has there been an independent agency whose heads are appointed by and removable only for cause by another independent agency, rather than by the President or his alter ego. But that is the case with PCAOB members, who are removable for cause only by the SEC - and it is undisputed that the SEC as an independent agency is not the President's alter ego.
The reason why the Free Enterprise Fund's lawsuit raised particular eyebrows is because of the lack of a "severability" clause in Sarbanes-Oxley, a standard provision that allows a statute to avoid being struck down if just one part of it is declared unconstitutional, thus presenting the possibility that the court would have had to declare the entire Sarbanes-Oxley statute unconstitutional (or, alternatively, raising the question of what power a court has in such a large and complex enactment to strike down only a part of it).
Stay tuned.
May 11, 2009
POLITICS/LAW: How Republicans Should Oppose Obama's Supreme Court Nominee
At this writing, we do not know who President Obama will nominate to replace David Souter on the Supreme Court, and so it's impossible to anticipate precisely how much Republican opposition his pick will meet with, or for that matter whether any Democrats will be opposed.
Nonetheless, of this much we can be sure, from Obama's own history and prior statements as well as that of his party: Obama is highly likely to select a nominee who will do a terrible job as a Supreme Court Justice, in terms of (1) following the reasoning process that we Republicans and conservatives believe is the legitimate and appropriate way for a Justice to decide cases and (2) reaching what Republicans/conservatives would regard as the correct results in interpretiting the Constitution and federal statutes.
So, the President is likely to do something Republicans legitimately and seriously disagree with, and which will do lasting damage to the nation. How then to respond? Here, sight unseen of the nominee, I can offer two main suggestions.
Read More »
April 30, 2009
LAW: Not Precisely An Excuse
This is certainly an entertainingly straightforward case for avoiding jury duty, but not the most persuasive one. Well, until you consider whether you'd want this guy on your jury.
April 24, 2009
LAW: Unpublished Law
In the process of declining to revisit a prior opinion after the Ninth Circuit (in a decision called McCoy) created a Circuit split by disagreeing with the Seventh Circuit, Judge Frank Easterbrook hits one of my pet peeves - unpublished opinions on unsettled questions of law, and the courts that ignore them:
Before McCoy issued, every federal judge (trial or appellate) who had analyzed this subject had concluded that [Section] 226.9(c) requires notice of a change in contractual terms, but not of a lender's decision to invoke its rights under terms already in the contract....It takes more than a vague regulation plus cloudy commentary to displace a contract.

One of the courts that had reached this conclusion was - the ninth circuit. Evans v. Chase Bank USA, N.A., 267 Fed. App'x 692 (9th Cir. 2008). True, Evans is a nonprecedential decision, see Fed. R. App. P. 32.1, and therefore did not bind the panel in McCoy. But nonprecedential decisions should be used only when the
legal issue is clear enough that all reasonable judges will come out the same way. The panel in Evans must think that the result of the panel in McCoy is unreasonable. What's more, there was a persuasive dissent in McCoy written, as it happens, by a judge of this circuit sitting by designation. McCoy, 2009 U.S. App. LEXIS 5380 at *25–*46 (Cudahy, J., dissenting). If there is a conflict in need of resolution, it is among judges of the ninth circuit rather than between the seventh and the ninth.
This goes to the heart of the unpublished-opinion issue. Nobody disputes that, with the volume of appeals ever increasing, federal appellate courts may sometimes write abbreviated dispositions of routine cases without producing a full opinion suitable for publication in the Federal Reporter - opinions that provide just enough reasoning to explain to the parties that their arguments were heard and understood and why the court ruled as it did, but without requiring the court to concern itself with how the opinion will be read as a guide to future cases. But in a common law system, the emphasis must be on routine - like the scores of repetitive immigration, pro se cases and prisoner appeals that constitute the biggest chunk of the volume of the docket and that often presents no serious legal controversy. But if a court is grappling with the application of law to fact in a way that is frequently litigated in the lower courts, and still moreso if it is addressing a question on which courts have divided or the courts of that Circuit have yet to definitively rule, it is no excuse to say, in essence, 'we decide this case without deciding the rule' if the rule governs that case. Instead, my sense from seeing this arise with increasing frequency is that courts are disposing of more and more appeals raising serious, contested questions of law, sometimes on issues that have divided districts or circuits, and marking them unpublished. The result is bad for the administration of law and justice because it ignores the primary function of appellate courts: to say what the law is for the purpose of settling legal questions so that trial courts can focus to the greatest extent possible on the facts.
April 22, 2009
LAW/POLITICS: Uh, Pandora, Shut That Lid...
Christopher Badeaux continues his look at the dangers unleashed by threatening to impeach a federal judge over legal advice given prior to taking the bench. As he notes, Democrats proposing these sorts of things plainly are not planning for the possibility that Republicans might ever retake control of any branch of government.
April 17, 2009
LAW: Knowing Where To Look
The New York Times headlines an article about an appearance by Clarence Thomas before a high school group "Reticent Justice Opens Up to a Group of Students." What's amusing is that after Justice Thomas has spent 18 years on the Court, the Times still thinks it's newsworthy that he would speak to a student group simply because he does not ask questions at oral argument (a practice he has explained and defended and which was once more of a norm on the Court). In fact, anyone remotely familiar with the Court will tell you that Justice Thomas has long been very active, perhaps the most active Justice on the Court, in meeting with visitors from the general public (when I was in college, in the spring of 1992, he took 45 minutes to meet with a group of 12 of us who were in DC for Holy Cross' semester-in-Washington program, and I gather he's been doing that ever since), he's a frequent speaker at events around the country - he even wrote a deeply personal autobiography that may have escaped the Times' notice. (Note also Adam Liptak's shot at Thomas giving a "rambling" answer to a question - we are compelled to take his word for it, although of course it's rare to hear an unscripted Q&A with anybody without a few of those answers).
April 14, 2009
WAR/LAW: Should The Surviving Somali Pirate Be Tried...In Juvenile Court?
It's so hard to do satire these days, because the truth is so often beyond parody. The last of the heavily-armed pirates who stormed the Maersk Alabama, held a paralyzed U.S. Navy at bay for three days and repeatedly threatened to execute their hostage unless they were paid millions in ransom may well be tried in the United States for piracy. This is probably the right call, since this is piracy against American ships, although really it would have been better if all the pirates had been killed on the spot. Where this gets bizarre is the suggestion that an act of piracy on the high seas should be treated as a juvenile crime because the pirates reportedly were somewhere between age 16 and 20:
Read More »
April 9, 2009
LAW/WAR: Dock Amok
Christopher Badeaux at the New Ledger looks at why the American Bar Association should be opposed to indicting lawyers for giving legal advice. One can certainly imagine a world in which lawyers would simply refuse to advise governments and other institutional clients as to what the rules governing some topics are, on the grounds that, say, the President should consult only his conscience - and possibly Scripture - before acting, rather than inform himself as to whether or not he is in compliance with the law. But that is hardly the world institutions like the ABA purport to champion.
April 1, 2009
LAW: Most Likely To Kill Cops
Jack Dunphy looks at a stone-cold Oakland cop-killer and the morally depraved excuses made for him. The comments from Red Ron Dellums are enough to make you wonder why anyone would agree to serve in the Oakland PD under such a Mayor.
March 25, 2009
LAW: Three Rulings
Here's three interesting ones (well, to me as a law nerd, anyway) from the carnival of law and humanity that comes out of my daily scan of the latest appellate court decisions:
-The Second Circuit overturns a lower court decision holding that medical residents are not "students" exempt from FICA taxes, concluding that the statute doesn't clearly define what a "student" is and the courts need to look at the facts of each particular program (regardless of whether this is right on the law, it's terrible policy, as it leaves the issue to expensive fact-intensive litigation rather than giving residency programs clear rules to plan around). The subtext, of course, is that residents who make little money now but expect to make a lot in the future would far rather opt out of the whole Social Security system to the greatest extent possible.
-The Eighth Circuit disagrees with a man who claims to be mentally retarded so as to receive disability assistance, saying his low IQ isn't proof enough to overcome his work history and general life experience of nobody treating him as mentally handicapped. While it's something of an amusing effort, the guy has obviously had a pretty hard life when you read the whole thing (for example, the court notes that he dropped out of school not due to mental impairment but due to an accident that nearly cost him his right arm).
-The Fifth Circuit rejects Dennis Kucinich's challenge to the Texas Democratic Party's 'loyalty oath' that presidential primary candidates must pledge to support the ultimate nominee. Judge Edith Jones clearly doesn't think much of the idea of the oath but finds no constitutional problem with it being a condition to ballot access in a partisan primary.
March 24, 2009
LAW/BASKETBALL: An Expert In Brawling
The DC Circuit today ruled that no expert testimony was required to establish that Allen Iverson had a legal duty to stop his bodyguard from beating a man in a bar fight:
In the early hours of July 20, 2005, a brawl erupted at the Eyebar, a Washington, D.C. nightclub. Among the injured was Marlin Godfrey, a patron in the Eyebar VIP area that night. He suffered a concussion, a ruptured eardrum, a burst blood vessel in his eye, a torn rotator cuff, various cuts and bruises, and emotional injuries. Godfrey sued Allen Iverson and his bodyguard, Jason Kane, both of whom were in the Eyebar VIP area that night. The amended complaint alleged that Kane and Terrance Williams, who also sometimes acted as Iverson's bodyguard, attacked him and directly caused his physical and emotional injuries, and that Iverson was negligent in failing to stop both men from injuring Godfrey.
Iverson's lawyer argued that traditionally, you can't sue an employer for "negligent supervision" (the theory under which Iverson was held responsible for what his bodyguard's misconduct) without expert testimony establishing how he should have trained his employee to deal with these situations. The court effectively concluded that an ordinary, reasonable-man standard of care applies when the beat-down happens in the employer's presence:
A jury may need the aid of expert testimony to evaluate how a hotel should train and otherwise supervise its security guards to ensure that they do not unreasonably use force on some future date. But it is a different thing altogether to say such expert assistance is needed to establish the standard of care for an individual who is present while his personal bodyguard, acting on his behalf in clearing a room in a nightclub, beats a customer and causes significant injuries. Iverson has pointed to no case in the District of Columbia - nor have we been able to locate any - dealing with the standard of care a person owes in supervising his personal bodyguard in his presence. The evidence in this case supported the jury's finding that Kane attacked Godfrey in a fight that lasted several minutes, and that Iverson stood and watched without attempting to do anything to stop the beating.
Of course, it may not have been admissible evidence given that it happened when he was a teenager, but Iverson has his own past history of brawling - which is, ironically, probably why he has a bodyguard now and possibly why he was hesitant to get involved. I'm not 100% comfortable with sticking him with the bill for everything his bodyguard does, and I'm sympathetic to the possibility that (1) the damages here were excessive and (2) the guy who picked the fight may have been setting Iverson up, but the jury didn't buy those arguments, and as far as the legal analysis goes, when you just stand there as a guy in your employ beats a man that badly, it's hard to say that the law shouldn't hold you responsible.
March 13, 2009
LAW: Suing The Constitution
I've seen some strange lawsuits filed by crackpots over the years, but I can't say I have seen anyone attempt to sue the Constitution itself before.
March 12, 2009
LAW: The Big Salad
Judge Posner explains why the meaning of when a salad dressing is "best when purchased by" is not sufficiently well-defined to support a federal wire fraud or food misbranding conviction for a reseller who changed the dates.
March 5, 2009
LAW/POLITICS: Waiting For Bureaucrats To Say It's Time To Make The Donuts
One of the benefits of reading a lot of judicial opinions, as I do, is that you get to see a lot of retail examples of how our government operates at its most legalistic-bureaucratic. Yesterday's opinion by the U.S. Court of Appeals for the First Circuit in River Street Donuts, LLC v. Napolitano is a wonderful little vignette about a bureaucratic system run amok.
River Street runs a donut baking operation, and in January 2003, it wanted to hire a new head donut baker/supervisor for a salary of about $40,000 a year. This is your basic business decision - hire a new baker, try to grow the business - but there's a catch: the guy they wanted to hire, a man named Farag Mohamed, is a foreign national, so River Street needed the approval of the Bureau of Citizenship and Immigration Services to sponsor a work visa for Mr. Mohamed.
At this point, some readers will balk at the fact that River Street wanted to bring in a foreigner, but in a sane world, if a business has a skilled laborer they want to offer a job to, as long as there's not some other reason to keep the guy out of the country, this should not be a terribly onerous process.
But here's where things get complicated. Because BCIS demands that River Street submit proof that it can afford to hire Mr. Mohamed to make donuts, and after reviewing River Street's 2001 and 2002 tax returns, BCIS tells River Street that it knows River Street's donut business better than the company does, and they can't afford a $40,000 a year donut baker. Whereupon River Street enters the mad world of administrative law litigation, proceeding up through the Administrative Appeals Office of Homeland Security and ultimately to a federal court of appeals, consuming six years of litigation that almost certainly cost them more than $40,000 and did not produce any donuts. The First Circuit ultimately upheld the BCIS' and AAO's decisions, rejecting River Street's arguments about how to allocate depreciation in determining its financial strength. The opinion is mostly about administrative procedure, and I can't really quibble with the court's legal reasoning, but I still stand in some awe of the insanity of the entire exercise. Should it really be this complicated and bureaucratic to hire a guy to bake donuts? And is this a preview of the future of the financial and health care sectors?
Now, I don't know any more about this particular case than what's in the court's opinion, so I can't tell you if River Street made a good business decision to hire Mr. Mohamed or if he'd be a good person to have in this country. And I understand that, as with many such legal rules and regulations, there are arguments for why you need this sort of regulation: to make companies think twice about hiring foreigners instead of Americans and to ensure that people don't get brought in on work visas for jobs that dry up.
But no matter how you slice it, making a company spend years and legal fees trying (in this case unsuccessfully) to justify their own business decisions to second-guessintg bureaucrats and judges is a recipe for economic paralysis (as well as an inducement to seek to do business instead on the black market). You can write this off if you will as a symptom of our screwed-up immigration laws, which are simultaneously draconian in their terms and tepid and sporadic in their enforcement, but the nature of bureaucracy is universal and not unique to BCIS. I fear that in the years to come, a lot more businesses large and small are going to be living through similar experiences.
February 12, 2009
LAW: You Know Times Are Tough When....
...law firms start suing former associates who leave.
...law firms are called in to handle clients' disputes with Somali pirates.
Meanwhile, Judge Reindhardt is calling out incompetent criminal appellate lawyers (you gotta click through to the opinion), illegal aliens are suing a rancher who tried to stop them wrecking his property, and even these guys and this guy apparently got played.
Strange days, indeed.
February 6, 2009
LAW: 11th Circuit Backs Miami-Dade School's Removal of Book About Cuba From School Library
An opinion that was handed down by a divided panel of the 11th Circuit yesterday in American Civil Liberties Union v. Miami-Dade County is bound to be controversial: the court held, among other things (the opinion plus dissent run 177 pages) that a school board in Miami was justified in removing from the bookshelves of a school library a book that painted an unduly rosy picture of life in Cuba. The interesting part of the opinion, rejecting an ACLU challenge, runs from about page 59-104 of the slip opinion in pdf form, if you want to read it yourself. The core of the court's decision was its conclusion that removing a book that was factually inaccurate in failing to depict the reality of life under Castro was not a forbidden exercise of political opinion but a legitimate exercise of a school board's power to take factually false material off the shelves.
It requires no stretch of the imagination to recognize why this holding is a flashpoint; nearly all disputes over subjects ranging from evolution to global warming to Israel and Palestine involve warring camps both of which assert that the other's position is simply factually false and should not be taught to schoolchildren. As I have long argued in the case of media bias, the biggest single issue is deciding which stories have two legitimate sides and which don't. But to state the problem doesn't answer the question of where courts can allow democratically elected school boards to draw the line, or where those boards should draw the line if left free to do so, since the alternative involves the courts tying the hands of the board in decisions about removing books, while giving free rein to political agendas in the decision to buy the books in the first place.
As the majority opinion noted:
The dissenting opinion argues that if a school board's action in removing a book from its own library shelves does not amount to banning a book, then a school board can never ban a book. See Dissenting Op. at 172. So what? Nowhere is it written that a school board must be empowered to ban books. Because a school board has no power to prohibit people from publishing, selling, distributing, or possessing a book, it has no power to ban books.
Slip op. at 93. My own preference, and I think the reading most consistent with the Constitution, would be to get the courts out of the business entirely, but even that doesn't answer the core policy question of how the school boards should decide these kinds of brouhahas.
Read More »
LAW: Get Well Soon, Justice Ginsburg
The nature of the Supreme Court - life tenure, the fact that most Justices tend to live long and step down only when illness or death forces the issue, and the enormous stakes in each new Justice's selection - tends unavoidably to set political commentators into full circling-buzzard mode at the first word that a Justice might be ill enough (or, in Justice Stevens' case, simply old enough) to make a vacancy imminent. Tom Goldstein argues that Justice Ginsburg's surgery for pancreatic cancer shouldn't trigger that reaction, despite her age, her prior history with cancer (which apparently makes chemotherapy impossible) and the fact that pancreatic cancer has a famously high and fast mortality rate (think of Gene Upshaw, who died days after his diagnosis). As Goldstein notes, that mortality rate is largely because the disease is rarely detected early, and Justice Ginsburg caught a break in being diagnosed early (as was the case for Steve Jobs).
Of course, as a Supreme Court practitioner, Goldstein has a vested interest in defending a sitting Justice (that's true of me as well), so take it with a grain of salt; but his point is well-taken as far as not jumping to conclusions. We should all wish Justice Ginsburg good health and the freedom to retire or not on her own terms, politics aside. And yes, I know that given the passions the Court arouses and the life-and-death issues it handles, that can be hard at times to do sincerely, but making the effort is itself good for your mental health if you spend too much time in the arena of political blood sport.
All that said, obviously the Obama Administration and Senate Republicans alike need to be thinking ahead to the possibility that her illness at least increases the odds of a vacancy this year, and political commentators being what they are, we can't help but speculate. Goldstein's own site had a list up last week of four possible names - Seventh Circuit Judge Diane Wood, Second Circuit Judge Sonia Sotomayor, Harvard Law Dean (and Solicitor General nominee) Elena Kagan, and Michigan Governor Jennifer Granholm. Three things are clear at this early stage. Number one, if Justice Ginsburg's slot ends up being the first one filled, whether this year or later, the departure of the only remaining female Justice would make it politically impossible for Obama not to pick a woman, hence the names on that list. Number two, whoever it is better have their taxes in order. (I think it's safe to say that for partisan purposes, Republicans would salivate at Granholm, a politician with no judicial experience and a disastrous economic record in Michigan; as a lawyer, I'd rather see someone with actual, proven competence/excellence as a judge and/or lawyer, a point I made repeatedly during the Harriet Miers debate). And number three, to the extent that any nominee is at all controversial, Senate Republicans are going to have to decide if their longstanding principled stand in favor of bringing judicial nominees to a vote - there was no opposition at all to Justice Ginsburg, and no effort to filibuster Justice Breyer - will end up getting discarded, given (1) the prevailing sense that Republican disarmament on this issue has been unilateral and specifically that (2) Obama himself voted against Chief Justice Roberts and voted to filibuster Justice Alito, and is therefore uniquely poorly positioned to demand Senatorial deference to his selections. It's premature as well to make that decision (my own longstanding view is that it's legitimate to use the filibuster to slow down a nomination long enough to gather information and muster political opposition, but not to wholly deny a floor vote), but if there's a vacancy during Obama's presidency, it will surely arise.
January 28, 2009
BASEBALL: The Ethics of Cornering A Thin Market
Jack Marshall at the Hardball Times, after defending in general how Scott Boras does his business, argues that he's violating legal-ethical duties to his clients:
Imagine you are a lawyer who is retained by a parent to sue a school district in a sexual molestation case. You believe you can win and are pretty sure that you have a chance to break the bank and take almost all the assets of the district. Now another client comes to you wanting to sue a school in the same district to get damages for a horrible injury sustained by her child on a defective jungle gym. You can't take the second case. If you achieve the objective of the first client, there won't be money left for the second one. If you achieve the goals of one, you can't possibly achieve the goals of the other.

The remedy for conflicts of interest is often informed consent. If both clients completely understand the implications of hiring the same lawyer to sue the same client with limited resources, can't they just decide to trust the lawyer and hire you anyway?

The answer is no. The Model Rules of Professional Conduct for lawyers, specifically Rule 1.7, declare that the waiver of all parties is sufficient to waive the conflict only if the lawyer reasonably believes that the representation of one client won't interfere with the representation of the other. In this situation, you can't reasonably believe that, because it is impossible. To the extent that you help one client, you hurt the other. It is an unwaivable conflict.
+++
If the Yankees were the team most likely to contest the Dodgers for Manny Ramirez, in the event that New York did not wrap up Teixeira, Boras was undermining his own client's bargaining power by helping Teixeira reach an agreement with New York. If the Angels signed Sabathia, as was a realistic possibility, it would have made the team an unlikely bidder for Teixeira or Ramirez. Sports commentators, talking heads and bloggers sensed this, speculating that Boras might "steer" Teixeira to an East Coast team to keep open a West Coast landing place for Manny. But Boras cannot ethically manipulate one client's fate to benefit another. For a lawyer, doing so is grounds for bar discipline; for a non-lawyer, it is simply disloyal and wrong.

Boras represents two fading, star veteran catchers: Ivan Rodriquez and Jason Varitek. The Red Sox, with a veteran pitching staff, would like a veteran catcher. Varitek has appeal to Boston because he has anchored the team for over a decade and has been the team captain; Rodriguez might be attractive because, based on last season at least, his skills have not declined as steeply. With two different agents, I-Rod and Tek would be competing with each other for the job in Boston or other teams seeking a veteran catcher. But with the same agent, such competition is either impossible or unethical.
Read the whole thing. I'm not sure how I come out on this - it's an interesting argument, and it passes the test of being true at a fundamental level - for example, an agent representing Varitek might reasonably have chosen to argue that he was, specifically, a better investment than Rodriguez; representing both, Boras cannot do that. On the other hand, the pond at issue here is so small that if you never represent two players with possibly competing interests, you'd hardly be able to represent more than about 10 players.
LAW/POLITICS: Second Circuit: Second Amendment Doesn't Apply To The States Unless The Supreme Court Tells Us Otherwise
Setback for the Constitutional Right To Bear Nunchaku
The United States Court of Appeals for the Second Circuit, the federal appeals court sitting in Manhattan, rejected this morning a legal challenge by an attorney convicted on Long Island of possession of nunchaku, or chuka sticks, who argued that the Second Amendment protects his right to bear these traditional Okinawan weapons.
The court's decision, however, did not address whether the Second Amendment protects a right to have nunchaku in your home, as it instead disposed of the legal challenge on the considerably more significant grounds that the Second Amendment is not "incorporated" as a restriction on state government by the Fourteenth Amendment:
It is settled law... that the Second Amendment applies only to limitations the federal government seeks to impose on th[e individual] right [to keep and bear arms recognized in Heller]. See, e.g., Presser v. Illinois, 116 U.S. 252, 265 (1886) (stating that the Second Amendment "is a limitation only upon the power of congress and the national government, and not upon that of the state"); Bach v. Pataki, 408 F.3d 75, 84, 86 (2d Cir. 2005) (holding "that the Second Amendment's 'right to keep and bear arms' imposes a limitation on only federal, not state, legislative efforts" and noting that this outcome was compelled by Presser), cert. denied, 546 U.S. 1174 (2006). Heller, a case involving a challenge to the District of Columbia's general prohibition on handguns, does not invalidate this longstanding principle. See Heller, 128 S. Ct. at 2813 n.23 (noting that the case did not present the question of whether the Second Amendment applies to the states). And to the extent that Heller might be read to question the continuing validity of this principle, we "must follow Presser" because "[w]here, as here, a Supreme Court precedent 'has direct application in a case, yet appears to rest on reasons rejected in some other line of decisions, the Court of Appeals should follow the case which directly controls, leaving to the Supreme Court the prerogative of overruling its own decisions.'" Bach, 408 F.3d at 86 (quoting Rodriguez de Quijas v. Shearson/Am. Express, Inc., 490 U.S. 477, 484 (1989))...Thus, N.Y. Penal Law ss265.00 through 265.02 do not violate the Second Amendment.
I will leave it to the Second Amendment scholars to discuss the proper reading of Presser; suffice it to say that judicial conservatives who argued that the Fourteenth Amendment does not incorporate the whole Bill of Rights into prohibitions against the states lost that fight years ago, and it will be an ironic twist if liberal champions of incorporation (including the new Justice Department) suddenly rediscover skepticism about the doctrine to protect state-level gun controls. Conservatives as well will face the issue of how to square the weight of pro-incorporation precedent with arguments for reconsidering the doctrine and limiting its further expansion. But make no mistake: sooner or later the Supreme Court is going to have to return to the issue, and its decision will have vast impact on whether Heller becomes a limitation on state and local gun controls or remains limited to federal gun control.
It also remains to be seen, given the novelty of the weapon involved, whether the Supreme Court will be interested in taking up this question in this case, if a certiorari petition is filed, and what position Obama's Justice Department will take if one is and it is asked by the Court to weigh in. Stay tuned.
January 18, 2009
WAR/POLITICS: Vetting Not Included
One hopes the new Administration's homeland security policy will be less porous than its inauguration invite list:
One of the religious leaders invited to address Barack Obama's inaugural prayer service Wednesday heads an Islamic group named by federal prosecutors as a co-conspirator in a terrorism-fundraising trial in Texas.

Ingrid Mattson, president of the Islamic Society of North America, is scheduled to join Christian ministers and Jewish rabbis offering prayers for the new president and his family during a service at the National Cathedral in Washington, organizers announced Friday.

Mattson's group calls itself "the largest Muslim umbrella organization" in North America. However, in May 2007, federal prosecutors included ISNA on a list of nearly 300 co-conspirators filed in a criminal case charging that the Holy Land Foundation of Richardson, Texas, funneled more than $12 million to Hamas.

The U.S. government designated Hamas as a terrorist group in 1995.

A trial in Dallas in 2007 for the foundation and five of its leaders ended with acquittals and mistrials. However, Holy Land and the five officials were convicted of all 108 charges in a second trial last year.
More background on Mattson herself here and here.
There are two possibilities here. One is that the Obama people simply didn't check out Ms. Mattson's background, which seems doubly implausible given that she spoke at the Convention in August. The other is that they have deliberately taken sides against DOJ's view of the Holy Land case (that's surely how the targets of that investigation will view the invitation - as a vindication that their activities are no longer frowned upon), and implicitly against the broader project of Justice's efforts to shut down the laundering of funds through Islamic charity groups inside the U.S. That's a very dangerous signal indeed.
January 12, 2009
LAW: Billable Hourly
The American Lawyer continues that hardy perennial of legal journalism, "the death of the billable hour is at hand!", with a look at some clients ditching hourly billing in the UK. But even the article admits that replacing the billable hour requires swimming against the tide in the UK:
In the United Kingdom, lawyers and clients have never had the same all-consuming obsession with hourly billing as their American peers. Still, over the last 20 years hourly rates have become the dominant currency here as well...
As I have argued before here and here, while it's true that lawyers and clients alike tend to despise hourly billing (albeit for different reasons), at the end of the day, (1) it persists because you can't replace it without alternatives that have serious potential problems of their own, and (2) no matter how creative lawyers may be in proposing alternative billing structures, they will only catch on if clients provide the impetus for change, which in turn will happen only if clients are comfortable that they are able to meaningfully evaluate the cost-effectiveness of lawyer services, which most clients can do with hourly bills from long experience. The vast amounts of ink spilled on this topic every year almost always fail to grapple with those basic dynamics.
Edmund Burke, the great conservative theorist, famously remarked that "[a] state without some means of change is without the means of its conservation," and that's as true in the law or any business as it is in government or culture - an attitude that all change is always bad is a very dangerous one. But the fact remains that in trying to change any entrenched practice, you have to start by asking why things are the way they are and how your proposed alternative is going to deal with those conditions. We'd all love to see the hoary old billable hour interred, but legal journalism that advocates change in the industry without grappling with those realities doesn't end up accomplishing very much for the profession of law.
January 9, 2009
LAW: Nice Try
The Ninth Circuit rejects the Unabomber's lawsuit to get his bomb-making materials and manuals back. I'm sure that was a tough call.